The Moving Sands of Chatham's Outer Beach
Posted by Mark Washburn on Monday, January 30, 2017 at 12:18 PM
By Mark Washburn / January 30, 2017
Comment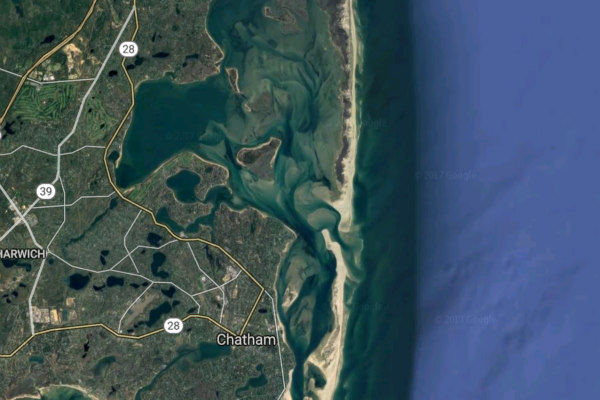 While some sites in Cape Cod remain relatively unchanged, dating back hundreds of years, the coastline is ever changing, perhaps most evident in locations such as Chatham's Outer Beach. As erosion has been a big concern for town leaders and residents over the years, so has the impact of strong storms, continuously leaving an ever-changing mark on the area. The waves and wind have made a real impact on the beach already, as the sands of the outer beach continually move and take new shape.

In fact, years ago a barrier beach reached from Orleans to the southern edge of Monomoy Point. A strong storm changed that in the late 1950s, splitting the area from the mainland, followed up years later by a massive blizzard that again changed the form of the island into two areas: North and South Monomoy. Erosion has continually played a part as well, taking three feet of the barrier beach away some years and nearly 20 feet in other years.

In the late 1980s a strong storm pushed the ocean through the barrier beach just to the east of Chatham Light, causing the loss of dozens of feet of newly exposed shoreline and sweeping at least one summer home out to sea. Years later Lighthouse Beach was formed when parts of South Beach began to curl inward and attach to the mainland.

In more recent years another powerful storm created a new break in the barrier beach, this one in North Chatham off Allen Point, making North Beach an island and leading to the removable of dozens of beach cottages. Again in the mid 2000s the shifting sands allowed for the southern edge of South Beach to reattach to South Monomoy Island, only to be breached again a few years later.

While the future remains uncertain, it is certain that the sands of Chatham's Outer Beach will likely continually move, creating a new coastline for residents and visitors to view and enjoy. One great way to experience the Nauset Outer Beach, for example, is with an off-road vehicle. The trek takes visitors past sand dunes, marshland and old beach shacks, stretching all the way from Nauset Beach in Orleans to Chatham, so as long as you give way to the occasional nesting Piping Plovers and, more recently, the least terns that have taken up temporary residence on the sands.