The Most Photographed Street in Boston
Posted by Mark Washburn on Monday, February 17, 2020 at 6:21 PM
By Mark Washburn / February 17, 2020
Comment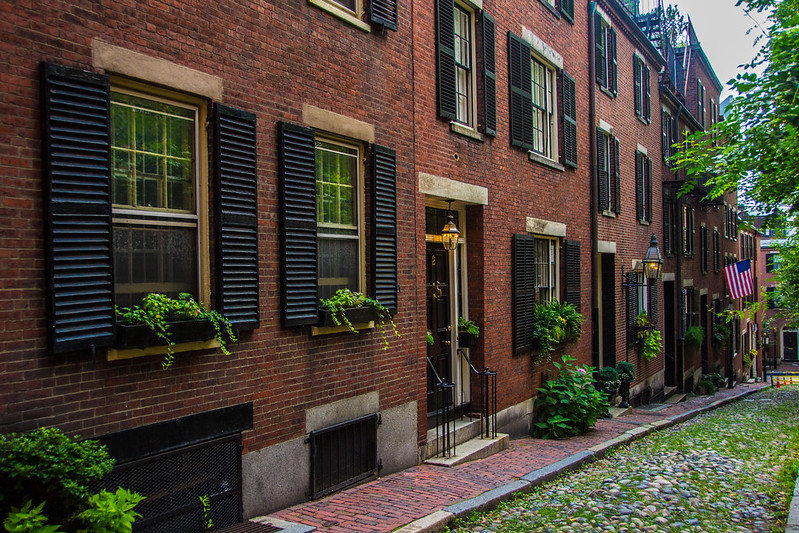 Photo: Kevin Jarrett
There's plenty to do, see and experience in Boston, but perhaps one of the most popular locations to visit in the city is just a street. That's because Boston's Acorn Street is likely the most photographed street in the entire city.
Stepping onto Acorn Street is like taking a giant step back in time. This narrow streets sits in Beacon Hill, which is by far one of the nation's best-known historic districts.
You'll still find original buildings in the area dating back to the early to mid 1800s. Not only is it one of the oldest parts of Boston but it's also one of the most expensive parts of the city to live.
Running horizontally between Willow Street and W Cedar Street in Beacon Hill is Acorn Street. First built in the 1820s, tiny Acorn Street is only one block long.
To this day it still looks much like it did nearly 200 years ago. Acorn Street is one of the only places left that's still paved with original cobblestones.
Cars don't drive along Acorn Street due to its narrow, steep and uneven surface. The street is a little hard for walkers too. That certainly doesn't keep people away, though.
Many people come to visit the street to see it in person, and yes take some photographs. To get the best shot you probably want to visit during one of the least busy times of the week. Late afternoon on a weekday tends to be one of the best times to avoid large crowds of tourists.
Lined by less than a dozen historic rowhouses, charming Acorn Street remains a residential street. Although it's not closed off to visitors, those only interested in taking pictures are advised to respect the privacy of area residents, while taking in a quick glimpse of a prime example of centuries-old Boston history.