The Most Exclusive Golf Courses on the Cape
Posted by Mark Washburn on Wednesday, June 1, 2022 at 10:04 PM
By Mark Washburn / June 1, 2022
Comment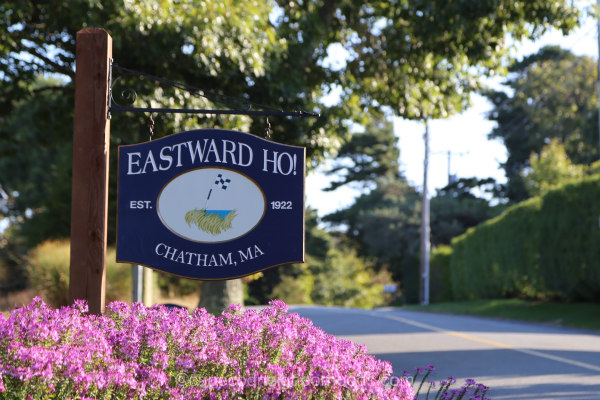 Many people flock to Cape Cod in the summer season to check out the beaches and natural scenery, but the Cape also has a number of impressive, and exclusive, golf courses.
Eastward Ho! Country Club- Chatham
One of them is Eastward Ho! Country Club in Chatham. The course was built on top of cliffs overlooking Pleasant Bay and dates back to the early 1920s. Part of the appeal of playing at Eastward Ho! involves its changing elevations and rolling fairways. The wind is often part of the equation too, and some rank the club as a true favorite.
That's to say if you're even able to play the course at all. Only members and their guests are invited to Eastward Ho! The private, member-owned club sits on the north side of Chatham. It was originally designed by an English architect, then redesigned again in the early 2000s.
Oyster Harbors Club- Osterville
Another exclusive golf course on the Cape is Oyster Harbors Club in Osterville. Situated on Cape Cod's southern shore, the golf course was first constructed in the mid 1920s, then restored in the late 2000s. The Donald Ross-designed golf course may not sit right on the water, but that doesn't mean you won't sometimes feel an ocean breeze.
The resort community of Oyster Harbors takes up Grand Island, which overlooks Nantucket Sound and is surrounded by the North Bay, West Bay, and Cotuit Bay. Only residents and members are allowed through its gates.
Cape Cod National Golf Club- Brewster
Not to be outdone, Cape Cod National Golf Club sits next door to Wequassett Resort. The 18-hole course first opened in the late 1990s. Designed by Brian Silva, the course stretches across hilly, rocky, and wooded terrain.
The challenging golf course is private and restricted to just members or guests of the nearby resort. This is a par 72 course in Brewster.