The Legend of the Three Sisters Cape Lighthouses
Posted by Mark Washburn on Monday, April 26, 2021 at 12:39 PM
By Mark Washburn / April 26, 2021
Comment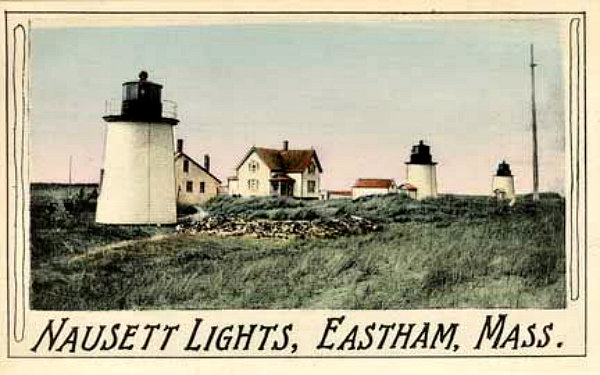 Cape Cod is full of history, and much of it is tied to the region's maritime past. The Three Sisters Lighthouses are, of course, a big part of the region's esteemed history.
These days, the Three Sisters sit far from the ocean, but their story actually began almost 200 years ago. That's when the Town of Eastham first pushed for a beacon to help protect against shipwrecks.
Instead of just one lighthouse, area leaders came up with a plan for three. It's said they wanted three of them to help those at sea differentiate between the twin lights of Chatham and the single Highland Light in Truro.
A local builder put in the lowest bid to design the 15-foot brick structures. It didn't take long for the towers to gain the nickname of "Three Sisters".
From afar, it's said the lighthouses looked like ladies wearing white dresses and black hats. They stood where they were until erosion began threatening the trio.
By the late 1800s, the three towers began crumbling into the water. Crews then constructed three new wooden towers on brick foundations about 30 feet back from the original towers.
They were each 22-feet tall and stood about 150-feet apart. Sadly, the shoreline eroded once again.
By the early 1900s, the towers were decommissioned. The center tower, called the Beacon, was moved back and attached to the keeper's house.
The two other lights were sold and moved, then later joined by a room on Cable Road. Eventually, the two were referred to as the Twin Lights Cottage, which was later sold to the National Park Service.
After a time, the Beacon joined its two sisters in one location. All three were renovated and repositioned in the same way they once stood generations ago.
Visitors can take tours of the three towers today. You'll find them along Cable Road in Eastham.