The Legacy of the Southward Inn in Orleans
Posted by Mark Washburn on Wednesday, July 28, 2021 at 11:39 AM
By Mark Washburn / July 28, 2021
Comment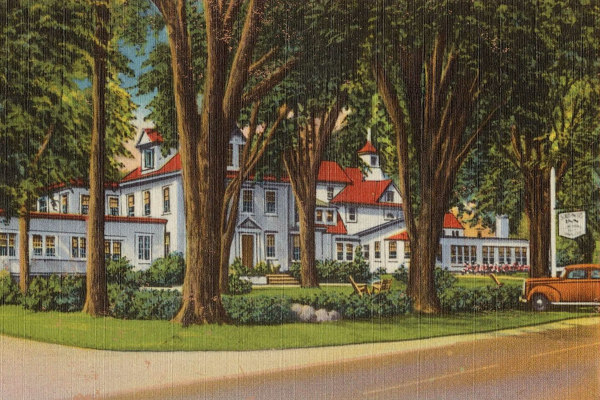 Full of history, the old Southward Inn in Orleans leaves a lasting legacy today. In operation for more than a half-century, the old Southward Inn first came to be around 1916.
That's when the Southward Inn originally opened. Not long after, it was moved to take over the space of a former family estate near the intersection of Route 28 and Cove Road. In the 1920s, Southward Inn was not only a hotel but it had a full restaurant up and running.
Business grew substantially. New owners added a parrot to chat up customers and brought in some of the finest chefs in the area. Local artist and celebrity Peter Hunt came in to help design and elevate the inn's Carriage Room.
Hunt decked out the space with old photos and antiques. By the early 1950s, some of the most notable jazz artists were brought in to perform at the Carriage Room, including Leroy "Sam" Parkins and Dick Miller.
Every Friday night the inn also welcomed in square dancing with Fred Moynahan and his orchestra. It wasn't long before Southward Inn became a popular spot for weddings, birthdays and other private celebrations.
It was truly unique, and like nothing else found on the Cape at the time. Eventually sold once again, the appeal of the old Southward Inn began to diminish.
The name Southward Inn was changed to Nauset Inn, which was the name of another former hotel in Orleans in the 1920s. After yet another name change it was later called Head of the Cove.
By the late 1970s, the former Cape hotspot was closed for business and the old building was torn down. These days the Route 28 site is now home to a bank, while the original location of the Southward Inn on Main Street has since turned into a Masonic Lodge.