The Iconic Sandwich Boardwalk
Posted by Mark Washburn on Wednesday, December 18, 2019 at 4:25 PM
By Mark Washburn / December 18, 2019
Comment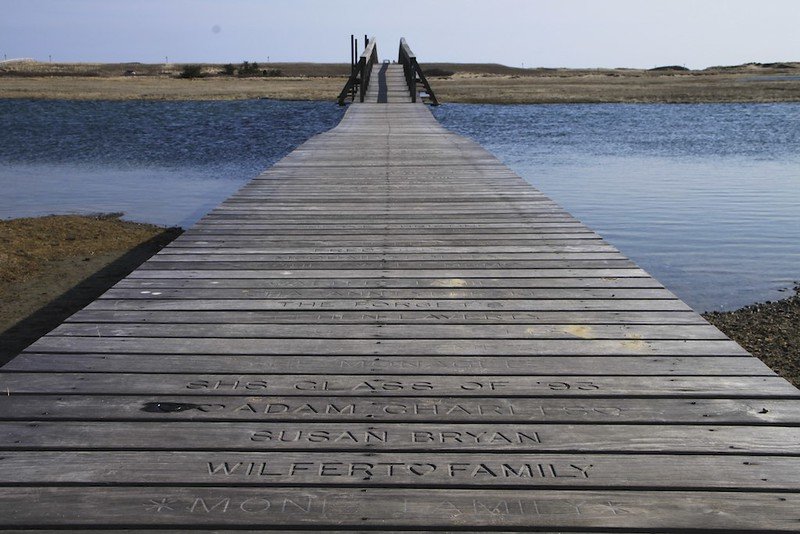 Photo: mgstanton
The perfect spot to take a stroll on Cape Cod, the iconic Sandwich Boardwalk is extremely popular, especially during the summer months. In fact, it's on National Geographic's list of the top 10 boardwalks in the nation.
It just so happens it's the only boardwalk on the list without food or rides. Instead, visitors simply enjoy the scenic surroundings, including birdwatching and the sounds of the tide.
Constructed of hundreds of wooden planks, the more than 1,300-foot long boardwalk stretches over beach grass and salt marsh before connecting up to the beach. Although many view the boardwalk as simply a scenic location, it has a more practical purpose.
It actually helps with beach erosion. Instead of trampling the dunes and beach grass, people are able to more easily explore the area.
The Sandwich Boardwalk is a longstanding tradition on Cape Cod, but it's not the original one. Records suggest there has been some sort of town boardwalk since the late 1800s.
Over the years the boardwalk's certainly been through some rough times. It was destroyed by a hurricane in the early 1990s, but donors rebuilt. If you look closely you can still see their names inscribed on the wooden planks.
Sadly, the weather has continued to take its toll. Just last year storms once again damaged the boardwalk and only some short-term repairs have so far been completed.
This time around Sandwich residents are hoping to construct a boardwalk that can withstand the region's destructive winter storms for some time. Consultants expect a redesigned boardwalk could last about 40 years at the cost of $2 million.
A redesigned boardwalk would likely be wider, higher, and include safety railings running the entire length. It would likely take about two-years to complete the rebuilding process. In the meantime, town residents and leaders seek out new solutions to keep the boardwalk around for generations to come.