The History of the Cape Cod Canal
Posted by Mark Washburn on Friday, January 17, 2020 at 11:43 AM
By Mark Washburn / January 17, 2020
Comment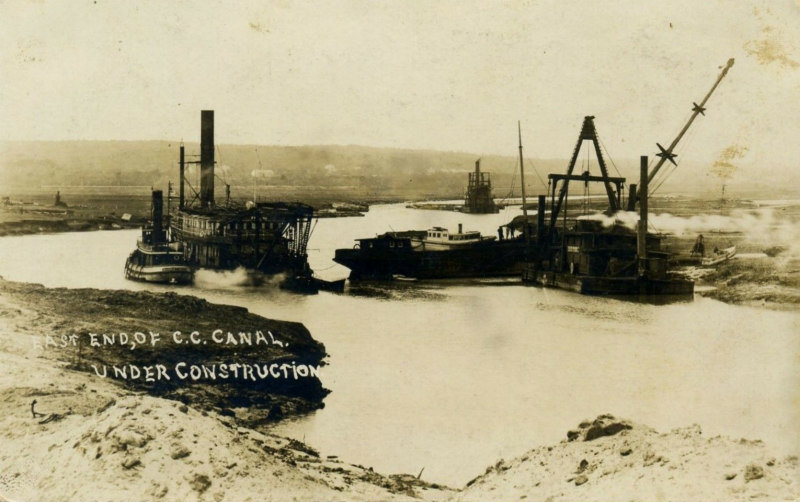 While visitors to Cape Cod may take the Cape Cod Canal for granted these days, the man-made channel has served an important role in the region for generations. Thousands of people cross over one of the canal's three bridges every year, likely not even thinking about its origins.
Officially connecting up Cape Cod Bay to Buzzards Bay, the canal, for some, was a long time coming. While officially dating back to the early 1900s, the Cape Cod Canal was actually planned out hundreds of years earlier. Some reports suggest locals saw the need for the canal as early as the 1600s in terms of trade.
In the days of George Washington, leaders slightly changed course, instead envisioning a way to use the canal to help the American fleet during the Revolutionary War. The first known Cape Cod Canal survey is said to date back to the 1700s, but it certainly wasn't the last.
The enormous scope of the project is perhaps what took so long for the Cape Cod Canal to become reality. A wealthy financier finally provided the means to complete the massive project.
By the time it eventually opened to vessels as a privately-owned toll canal, the Cape Cod Canal was a source of pride and also of controversy. Thousands of vessel transits occurred on the canal, but not enough for it to be considered a financial success.
After a short stint with the U.S. Railroad Administration in charge, it was eventually sold off to the federal government. The canal was also eventually widened and dredged to make it more feasible.
Once famously declared as the project that would "change Cape Cod forever", the canal certainly has played a role in the region. Stretching about 17-miles long, the canal is now officially listed as a National Historic Civil Engineering Landmark.