The History of Southie's Castle Island
Posted by Mark Washburn on Wednesday, April 15, 2020 at 11:26 PM
By Mark Washburn / April 15, 2020
Comment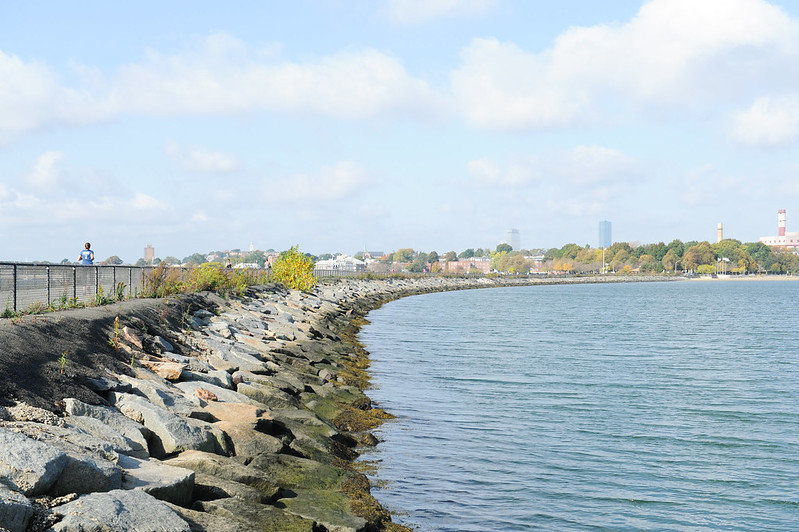 Photo: Massachusetts Office of Travel & Tourism
A popular place to take a stroll or hit the beach, Southie's Castle Island continues to attract visitors centuries after its beginning. While connected by a roadway today, and technically no longer an island, the story of Castle Island is one that dates back generations.
In fact, its story goes back at least to the 1600s. That's when it was used primarily by the military to help defend the City of Boston. The very first fort on the island went up during this time period.
During the early 1700s, a fort on the island became known as Castle William. It played a part during events like the Boston Tea Party. By the next century, a new fort went up on the island and was called Fort Independence.
Years later the fort was reconstructed once again. It's said Edgar Allan Poe once served the U.S. Army on the very same grounds. Poe may have even based a short story on two officers at the fort.
If you want to take a free guided tour of Fort Independence, tours still take place on the weekends. These days, however, the site is much quieter, and better known for its views.
Castle Island is no longer even an actual island,but rather connected to South Boston by roadway. Its story changed once again in the late 1800s and early 1900s with the construction of a bridge.
While some still come to walk around or tour Fort Independence, many are drawn to Castle Island for its scenery and its beaches. You'll likely find beachgoers at Pleasure Beach and swimmers in the pond of Pleasure Bay.
Wind surfers often congregate at a smaller beach near Fort Independence. Some, however, head to the area to simply take an oceanside stroll. You can also head to Sully's for a lobster roll or enjoy a nearby playground and ice cream truck.