The History of Fort Hill Eastham
Posted by Mark Washburn on Wednesday, December 4, 2019 at 5:48 PM
By Mark Washburn / December 4, 2019
Comment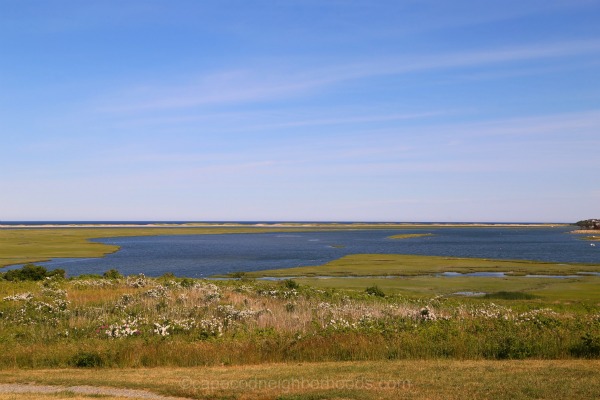 For some of the best views overlooking Cape Cod, Fort Hill is a great place for visitors and locals alike. Now part of the National Seashore, the location provides the opportunity to walk through open fields and forests.
In a nod to its past, the entire Fort Hill Rural Historic District has a spot on the National Register of Historic Places. Fort Hill dates back to the time the Pilgrims first settled in the area in the mid 1600s.
Likely used as a way to defend themselves from possible threats, scholars suspect Fort Hill was probably part of the plan to help protect an adjacent Pilgrim meetinghouse from the threats imposed by other European settlers. While the origin of it name is up for debate, other high points in settlements along the eastern seaboard of around the same time period were given similar names.
It's likely that some of the farmland was once owned by former Governor Thomas Prence, but some of the acreage at Fort Hill was also owned by the Revered Samuel Treat. Visitors may still be able to find a stone marker with the inscription of "T" that marks the spot.
Settlers of this time period would have harvested the salt hay from the marsh and the trees from the swamp. Dairy farming actually continued well into the 1940s in the area.
These days Fort Hill is remembered for its history and revered for its outstanding views. When you visit, you'll find two small parking areas that offer access to the trails.
The Fort Hill Trail takes about an hour to complete, serving up views of the Nauset Marsh and Nauset Spit. Many also come to the area for bird watching. The year-round trail is relatively easy enough for those of all skill levels and is popular for walking and hiking.