The Historic Eastham Windmill
Posted by Mark Washburn on Saturday, October 10, 2015 at 9:47 PM
By Mark Washburn / October 10, 2015
Comment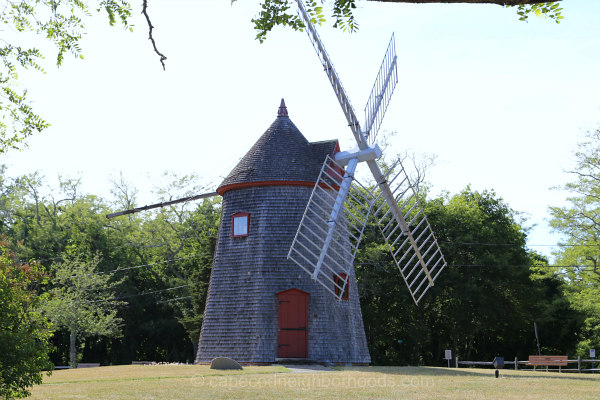 Take a step back into history when you plan a visit to Cape Cod's oldest windmill. The Eastham Windmill was first constructed in 1680 in Plymouth. It was then moved three times, first in 1770 to Truro via a log raft floated across Massachusetts Bay, again in 1793 when it was moved by ox-cart to Eastham not far from Salt Pond, and finally in 1808 to its current location on the Village Green. You'll find the Eastham Windmill located not far from the Eastham Public Library and just across from Eastham Town Hall.

More generally, the Eastham Windmill is located along Route 6 in Eastham. This particular area is important to the region's history because it shares the same site as Setucket Mill, which was likely constructed in the early 1700s. In addition, the land once belonged to a man who sailed over on the Mayflower.

While the area is rich in history, so is the mill, itself. The Eastham Windmill now sits on the National Register of Historic Places, which it was added to in the late 1990s and is still operable even today. In fact, it operated until 1900 before sitting idle for a while. Nearly three decades later, the Town of Eastham purchased the mill and restored it, bringing the mill closer to its current state. In the late 1960s a major restoration project began. However, the mill routinely still needs upkeep, and locals have often responded to that need. In the mid 1990s a local Boy Scout helped raise money from area businesses to make some repairs to the fencing, which surrounds the landmark.

If you'd like to visit Eastham Windmill, you can see it during the summer months. Back in operation, the windmill grinds cornmeal, which is then sold to keep up with the costs needed for maintenance. However, one of the best times of year to see the Eastham Windmill is during an annual festival called Eastham Windmill Weekend. This local festival is the first weekend following Labor Day and is family-friendly. Along with the chance to view the windmill, the three-day event also includes craft and vehicle shows, games for kids, live music, a cookout, a sand-art contest and a road race. There's also plenty of food plus a parade, which winds down Route 6 starting at Old Orchard Road. In addition, the event includes a number of raffle prizes, from artwork to gift cards for area businesses and restaurants.