The Historic Columns in Dennis Sees New Life
Posted by Mark Washburn on Saturday, October 17, 2020 at 11:04 AM
By Mark Washburn / October 17, 2020
Comment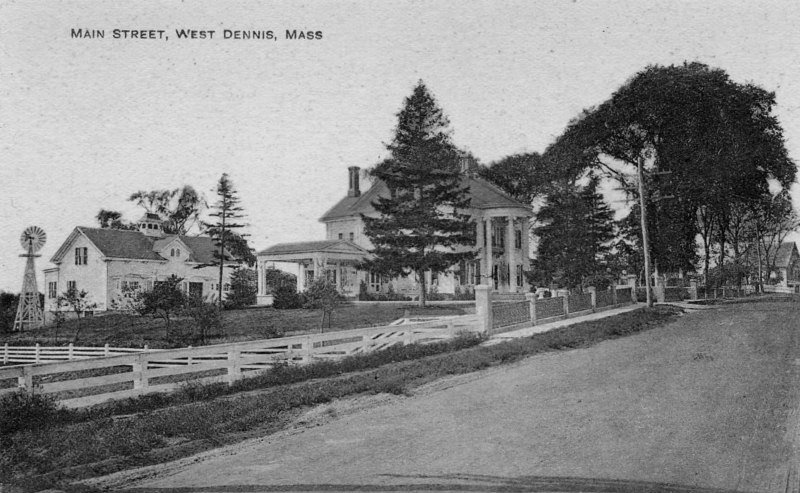 The historic Columns mansion in Dennis may soon see new life. A Plymouth-based company purchased the old sea captain's home last fall with plans to convert it into multi-unit housing.
The Greek Revival home commonly known as the "Columns" was originally built by a 19th century captain, and now sits along busy Route 28 in West Dennis. It's been vacant for several decades.
The new owner plans to construct five rental units in the old building, then add another 12 two-bedroom condos in six nearby duplexes. Four of those units will be deed-restricted, affordable housing.
The latest timeline could push the start of construction to next spring. While the new construction portion of it could go fast, the restoration portion of the project could take at least a year and a half to complete.
The firm plans to restore the home's historic central staircase and reuse it as part of its new building plan. Crews are also hoping to restore some of the home's old fireplaces, too.
While they want to salvage as much as possible, the firm concedes a majority of the home's original ornamental trim and molding has already been water damaged. For that reason, It's unlikely they'll be able to reuse some of the home's original features.
While the home stayed in the captain's family for some time, it was more recently used as a restaurant in the 1960s. It was then used as a jazz club before another new owner came in and tried to renovate the property for residential use.
A nonprofit put the Columns on an endangered historic resource list a couple of years ago. The new owner wants to someday get in on the National Register of Historic Places.
The development group is calling it The Residences at The Columns. The project still needs to be reviewed, as much of the property is considered wetlands. The firm also needs a special permit to increase density.