The Chatham Labyrinth Aids in Personal Reflection
Posted by Mark Washburn on Wednesday, July 15, 2020 at 4:38 PM
By Mark Washburn / July 15, 2020
Comment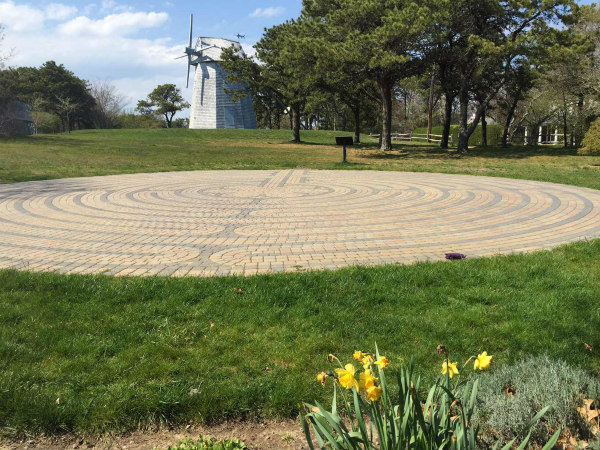 Photo: Chatham Labyrinth
Whether you're simply looking for a place to take a quiet walk or a place to promote spiritual growth, the Chatham Labyrinth aids visitors and locals alike in personal reflection. A labyrinth is a single winding path that leads people to its center and back out again.
Unlike a maze, you won't find any dead ends with a labyrinth. Instead, they are often created as a place for people to take a quiet and meditative walk. These sacred places are generally used for personal reflection, to refresh the spirit and relax the body.
The Chatham Labyrinth, in particular, was first thought up as a way to bring peace and well-being to those who find their way to Chatham. Clergy members from a number of different local churches came together to create the gift and present it to Chatham.
The 11-circuit labyrinth was constructed about a decade ago in honor of Chatham's 300th anniversary. It's a replica of a medieval labyrinth found in a cathedral in France.
The center of the Chatham labyrinth is made up of six petals, which are said to signify beauty and love. A path made of cut pavers then circles the center eleven times.
The entrance to the labyrinth is oriented to the true north. Just as the North Star once guided sailors, the true north is said to be a symbol of hope.
Visitors can also experience the Healing Garden, which surrounds the labyrinth and is open all year long. It's maintained by the Friends of the Labyrinth. Donations are accepted, and are used to help maintain the labyrinth, promote it, to provide landscaping services and to help with educational events.
Located in Chase Park, you'll find the labyrinth close to the windmill in the back corner of the park. It's open to everyone during regular park hours.