The Cape's Storied History of Trains
Posted by Mark Washburn on Friday, June 24, 2022 at 4:36 PM
By Mark Washburn / June 24, 2022
Comment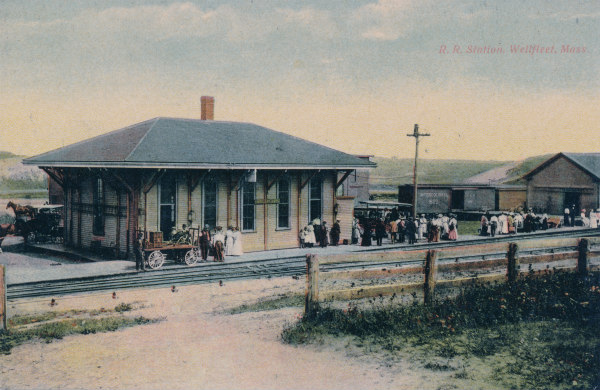 When you think of Cape Cod, beaches probably come to mind. But its trains that helped to make the Cape into what we see today. More than 150 years ago, Massachusetts rail service first extended to Cape Cod.
The first stretch of rail line was soon followed up by a line connecting Boston to Sandwich. There was a need at the time for freight service for businesses like the Sandwich Glass Company.
Eventually, though, the need also emerged for passenger service. By the late 1800s, 14 of the Cape's 15 towns were connected by rail.
Jumping ahead to the 1930s, the Cape Cod Canal Railroad Bridge was complete. Flash forward to the late Mid-Century, however, and year-round passenger service was no longer in operation on the Cape.
No trains operated for decades, until a short-lived rail operation in the 1980s. It took even more time for the founding of the current Cape Cod Central Railroad, which now runs seasonally from Hyannis to Buzzards Bay.
The passenger train is a great way to see parts of Cape Cod you may not have experienced before. Primarily for tourists, the rail line offers the chance to travel past salt marshes, woodlands, sand dunes and cranberry bogs, as the train winds through Sandwich and West Barnstable.
Services include a gourmet, five-course dinner train, an Easter Sunday Brunch Train, or a Jazz Brunch Train with live music. Apart from passenger service, more recently the region also added back in some freight rail services.
As for much of the old rail track, it's since been removed, and it's now where you'll find the Shining Sea Bikeway and the Cape Cod Rail Trail. The Cape Cod Rail Trail runs for more than 27-miles, and is commonly used for biking, walking, and even horseback riding on Cape Cod.