The Cape's Female Trailblazers
Posted by Mark Washburn on Wednesday, March 2, 2022 at 9:09 PM
By Mark Washburn / March 2, 2022
Comment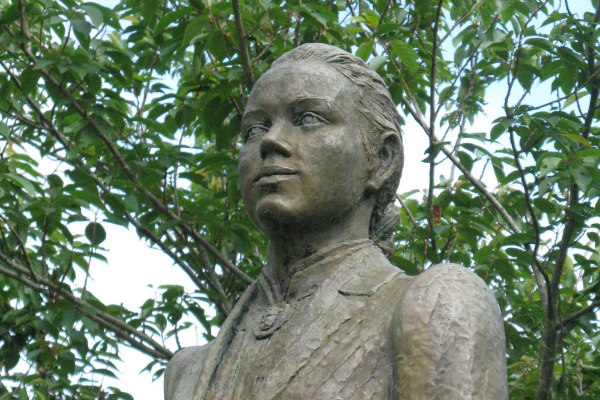 Cape Cod if full of history, and that includes some of the region's female trailblazers. There are several women who've left their mark on the Cape Cod area, from the arts and literature to education and civil rights.
Katharine Lee Bates
The song, "America the Beautiful" has roots in Cape Cod. The songwriter, a woman named Katharine Lee Bates, has a road named after her in Falmouth. Her family home still stands in the area, too, while a statue of Bates stands on the lawn of Falmouth Library. It's said the author and poet wrote the song while riding the train from Massachusetts to Colorado. The region's Shining Sea Bikeway rail trail, which stretches from North Falmouth to Woods Hole, takes its name from the patriotic tune.
Margaret Moseley
Civil rights activist Margaret Moseley moved to the Cape in the early 1960s and helped establish some local chapters of the National Association for the Advancement of Colored People. She also founded the first Fair Housing Committee on Cape Cod to help battle housing discrimination and segregation.
Eugenia Fortes
Fortes Beach is named to honor Eugenia Fortes. She also led the fight for racial equality on Cape Cod. While visiting East Beach in Hyannis Port in the mid 1940s, police asked her to leave. She refused, and now it's named after her. Fortes also founded the NAACP's Cape Cod chapter.
Mercy Otis Warren
You'll find a statue of Mercy Otis Warren on the lawn of the Barnstable County Courthouse. There's also a "Woman of the Year Award" in her honor. Warren was a playwright, a historian and a champion of women's rights during the American Revolution.
Rose Fitzgerald Kennedy
The Kennedy name is hard to ignore. The Rose Fitzgerald Kennedy Garden sits in Hyannisport, while the JFK Hyannis Museum can be found on Main Street. Rose Kennedy wasn't just the mother of a president. She was extremely involved in charity work.