The Cape Playhouse is a Fun Night Out
Posted by Mark Washburn on Friday, July 31, 2015 at 9:25 PM
By Mark Washburn / July 31, 2015
Comment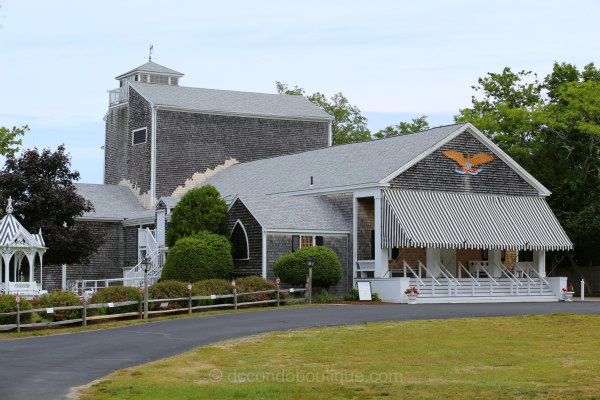 For generations both locals and seasonal visitors have flocked to the Cape Playhouse in Dennis. This legendary location has been in operation for more than 70 years, a professional theatre of actors that come together on Cape Cod each summer season.

The theatre first opened its doors in the 1920s, aimed at attracting crowds from the Cape as well as nearby Boston. As many big city theatres closed in the warmer months, the Cape Playhouse was able to attract some of the biggest stars, including Bette Davis, Humphrey Bogart and Gregory Peck. In fact, Davis began as an usher at the playhouse before making her acting debut.

These days, the Cape Playhouse has the distinction of being named the Oldest Professional Summer Theatre in the entire United States. Actors audition and rehearse in New York every year for the opportunity to take the stage in Dennis.

The 2015 summer season has already brought The Velocity of Autumn to stage. The rest of the season includes wrapping up such productions as My Fair Lady and the kickoff of Murder by Misadventure in August, which ends the 2015 season Labor Day weekend.

Even the theatre's youngest fans can get a taste of live theatre on Thursday and Friday mornings throughout the summer. The Cape Playhouse for Kids includes special showings just for kids ages preschool and older. The remainder of the season includes kids songs, juggling, comedy and more.

To purchase tickets to the Cape Playhouse either head to the theatre's website or to the box office. You'll find the theatre right along Route 6A in Dennis. Shows are planned most evenings in August, as well as some afternoons as well.

If you want to take a tour of the historic location you can do that too for a small additional fee. There are still a couple of tour dates left in August. This allows visitors to go behind the scenes to see what most visitors often never see, including the backstage areas, dressing rooms and even the scene shop where sets and props are put together. These tours last about an hour and are well worth it for a trip down memory lane. Tickets are also available for the tours online or at the box office.

For a fun night out, or an afternoon out on the Cape, you won't want to miss seeing an incredible showing of live summer theatre at the Cape Playhouse in Dennis.