The Cachet of Oyster Harbors
Posted by Mark Washburn on Wednesday, May 18, 2022 at 6:39 PM
By Mark Washburn / May 18, 2022
Comment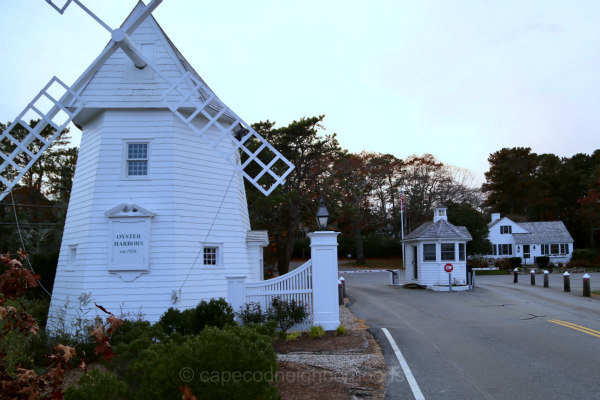 As one of Cape Cod's most exclusive neighborhoods, Oyster Harbors is a gated, resort community of exceptional homes and amenities on Grand Island. The extremely private gated community only has one road leading on and off the island, meaning you don't have to worry about tourists when you purchase one of these incredible estates.
While the homes are certainly desirable today, the location has been a favorite of wealthy Bostonians since the early 1900s. More than a century ago they flocked to the island to build summer homes.
By the mid 1920s, Oyster Harbors was an officially established community and golf resort. People couldn't just join the club, however, they had to be invited.
When the club ended up in financial trouble decades later, two residents pooled their money to ensure the private island club would not be turned into a commercial resort. To this day, Oyster Harbors remains an extremely exclusive location for affluent homebuyers.
Overlooking Nantucket Sound, Oyster Harbors is surrounded by West Bay, North Bay, Cotuit Bay and the Seapuit River. Some of the homes additionally overlook the 18-hole golf course, but many homeowners choose the location to advantage of the unrestricted boating access to the open waters of Nantucket Sound.
A majority of homes in Oyster Harbors come with private boat docks, including many that are deep water docks, capable of housing large boats. For those not lucky enough to have their own boat docks, there is a nearby marina located in Osterville.
One renowned estate in Oyster Harbors sold last year for $19 million. Formerly owned by socialite Bunny Mellon, the home overlooks Nantucket Sound with its own private dock.
The centuries-old home features some of the final gardens Mellon designed. She was also the person that redesigned the famed White House Rose Garden in the 1960s.
Explore Osterville Neighborhoods