The Bridges of Wellfleet
Posted by Mark Washburn on Sunday, April 3, 2022 at 8:50 PM
By Mark Washburn / April 3, 2022
Comment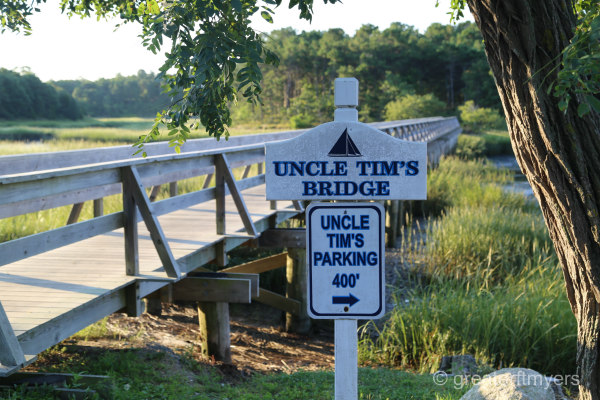 You hear a lot about the beaches of Cape Cod and some of the historical sites and attractions in the region, but there are also some bridges to take note of, specifically some of the bridges of Wellfleet.
Uncle Tim's Bridge
One such bridge that's well-known in Wellfleet is Uncle Tim's Bridge, which spans Duck Creek, connecting Wellfleet to Hamblen Island. Originally established in the late 1700s, the bridge was once called "The New Bridge". It was later named after a man called Timothy Daniels, also known as Uncle Tim, who had a retail shop close to the bridge in the 1800s.
Now on the State Historic Register, Uncle Tim's Bridge was repaired and restored in the late 2000s. During high tide, the water is known to rise close to the top of the bridge, while the bridge sits high above the muddy ground during low tide.
Lt. Island Bridge
The Lieutenant Island Bridge in South Wellfleet connects Lieutenant's Island to the mainland. The bridge was originally designed to give cottage owners on the island a way to access their property. The most recent bridge replaces previous versions of the bridge, which are long since gone. In the early 1970s, a higher, yet still narrow, bridge was built at the site.
During high tide, the causeway on either side is sometimes impassable as the water swamps much of the bridge. Drivers not expecting the high water have occasionally been caught by the rising waters.
Silver Spring Trail Bridge
Located in the Wellfleet Bay Wildlife Sanctuary, the Silver Spring Trail Bridge helps hikers cross over the spring and continue the trail through the oversized pine trees. The old wooden bridge is just part of the trail, which is a popular spot for hikers to view native wildlife, birdlife, and plant-life in Wellfleet.