The Brewster Flats: A Tidal Phenomena
Posted by Mark Washburn on Monday, February 6, 2017 at 11:33 AM
By Mark Washburn / February 6, 2017
Comment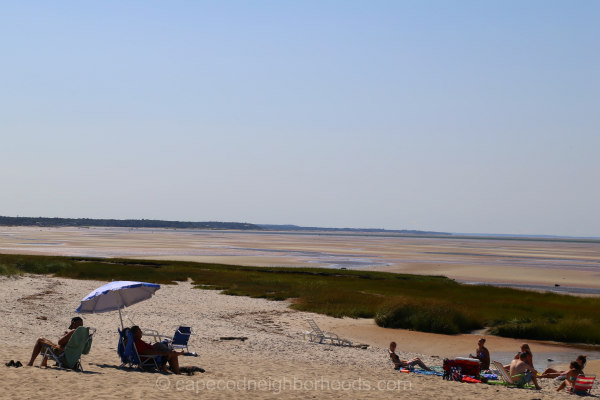 Considered by many to be part of the largest tidal flats in all of North America, the Brewster Flats continue to entice visitors, amazed by the majestic beauty of Mother Nature in uncovering seaside and marsh environments. At low tide the tidal flats running along the Cape Cod Bay coastline stretch a massive 12,000-acres, extending for nearly 10 miles from Brewster to North Eastham. Portions, though, can extend for a couple of miles offshore, revealing a spectacular area to explore.

While its not advised visitors actually walk out on the flats themselves due to the risk of tidal creeks, they do open up a unique environment to explore by walking the beaches just next to the flats. With this option available, it's hoped that the tidal flats will continue to be as they have been for generations.

Sadly, erosion has taken a toll on not only the flats but the beaches, too. In Brewster, Paine's Creek and Breakwater Beach have already experienced erosion. One of the most evident displays has been at Paine's Creek, where over the past several decades the parking lot shrank to just a third of its original size. In reaction, the town moved the lot back and performed work to help divert some of the water pushed up by storms.

Erosion has also been an issue at Breakwater Beach for a number of years. Recently town leaders took action there by moving its parking lot and building up dunes. It's a give and take, though, for as some areas lose sand from erosion, flats such as those on Brewster's eastern end have been gaining ground.

To help address any potential future problems, town leaders aim to rely on long-term planning. They hope to stay ahead of potential problems with erosion by ensuring that the tidal flats exposed in town's like Brewster are around to be seen and enjoyed by generations of Cape Cod residents and visitors to come.