The Best Places to View a Cape Cod Sunset
Posted by Mark Washburn on Monday, March 2, 2015 at 4:45 PM
By Mark Washburn / March 2, 2015
Comment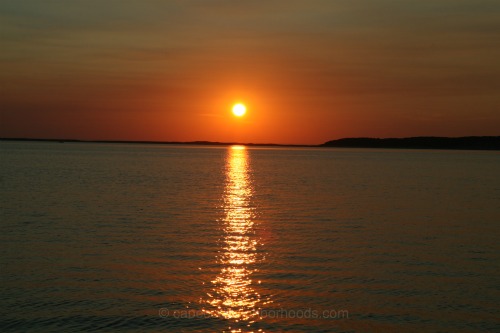 There's nothing like catching a stunning sunset, and there's no place to do it like Cape Cod. Don't leave this experience to chance, though. If you want to know where the best place to view a Cape Cod sunset is, we have the answer. In fact, we came up with a few top spots.
In Dennis: Scargo Tower
If you find yourself in the Dennis area around sunset, head to Scargo Tower. The top of the tower is really a magical spot, literally "towering" above the surrounding area at 98-feet above sea level. The best time of the year for viewing is in between the months of April and August. That's when you'll be able to see the sun set, unobstructed, over Scargo Lake. You'll likely find yourself in good company. This time of year, the tower and hilltop both draw a crowd around sunset.
In Orleans: Rock Harbor
Another one of the more popular locations is at Rock Harbor in Orleans. This is where the bend begins on the Cape Cod shore. Boaters just making the journey back to harbor often find themselves in this picture-perfect spot by chance. However, Rock Harbor often draws a crowd of dozens of other people at sunset during the summer months.
In Wellfleet: Bound Brook Island Beach
Next on the list of fantastic sunset locations is Wellfleet's Bound Brook Island Beach. Suffice to say, this location is a bit off the beaten path. In fact, the best place for watching a sunset in Wellfleet is about a mile or so down a dirt road. Once you hit a small parking lot, you can take another walk through the sand to get down to the beach, or climb up a large hill off to the right and experience sweeping views as the sun goes down. While the beach usually draws a larger crowd, the hilltop is often a less crowded alternative, yet just as magnificent.
In Chatham: Harding's Beach
If you like the feel of open spaces, head to Harding's Beach while in Chatham. This location offers two large parking lots so there's plenty of room to spread out. You can park right at beach level and take a seat in the sand.

No matter whether you choose a beach setting, a harbor, a tall hilltop or even a tower, a sunset on Cape Cod is a stunning scene you are sure to remember for years to come.