The Best Dining in East Orleans
Posted by Mark Washburn on Tuesday, June 9, 2015 at 7:12 AM
By Mark Washburn / June 9, 2015
Comment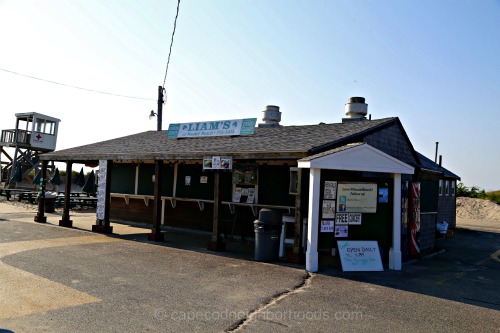 For the best dining in East Orleans look no farther than pizza, fried fish, lobster rolls and more! In fact, there really is no "best" when it comes to eating out in East Orleans. There are plenty of fabulous places to try and enjoy.

Nauset Farms

A trip to Nauset Farms is like no other experience on Cape Cod. This unique location features daily breakfast and lunch specials like lobster rolls, breakfast burritos and chicken and corn chowder.

The location also includes a butcher shop with fresh cuts of meat, plus baked goods ranging from cakes and brownies to cupcakes and tarts. Plus, you'll never be able to eat just one of the famous squash rolls! You'll find Nauset Farms right on Main Street on the way to the beach.

Zia Pizzeria

Looking for a great slice of pie? If so, head to Zia Pizzeria & Café. Also on Main Street, this pizzeria offers artisan pizzas, plus fresh salads and specialty sandwiches, either hot or cold.

If you still have room, don't forget to order one of the fabulous desserts to top off your meal. Zia Pizzeria also offers a beer and wine menu, plus espressos and cappuccinos.

Barley Neck Inn

If you're headed to Nauset Beach, you won't be able to miss Joe's Barley Neck Inn. Part of an old sea captain's home, the Barley Neck Inn is located across the street from the marina.

With four dining rooms, the location offers intimate dining, plus space for rehearsal dinners and weddings. The restaurant is open every day starting at 4pm and reservations are accepted.

Nauset Beach Club

Get a taste of Italy when you visit Nauset Beach Club. Uniquely situated in a cozy old home, this restaurant is located about two miles from Nauset Beach.

Known for its fresh ingredients, plus for serving natural-farmed, grass-fed New England meats, Nauset Beach Club is comfortable yet sophisticated. Reservations are accepted, so be sure and call ahead to get a seat.

Liam's

Finally, for a casual day on the beach, head to Liam's. Located right on Nauset Beach, this snack bar is known for yummy chicken fingers, onion rings and curly fries. You're in for a real treat with the fried clams too.

The location features outdoor seating right in the sand. Plus, the service is fast. Keep in mind, though, due to the beach location the lines do sometimes get long.

From picnic tables on the beach, to elegant tables in town, you'll find no shortage of great dining in East Orleans.