The Beaches of Harwich
Posted by Mark Washburn on Friday, March 6, 2015 at 3:06 PM
By Mark Washburn / March 6, 2015
Comment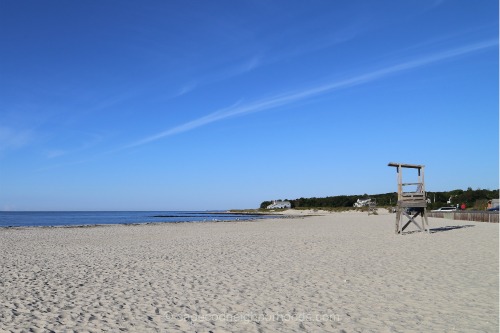 There's plenty to do and see while visiting Cape Cod beaches, with plenty of variety in the beaches, too. In fact, the beaches of Harwich include an impressive selection of six freshwater beaches and 18 saltwater ocean beaches. With both private and public beaches on the radar, you will certainly have your choice of location.

When we talk of Harwich beaches, we're actually talking about what's known as the Harwiches. This includes Harwich Port, Harwich, East and West Harwich and South Harwich. Together, these locations are all towns located on Cape Cod's south shore, with all of them facing Nantucket Sound.

Public beaches include Pleasant Road Beach, Red River Beach, Bank Street Beach and Earle Road Beach. While Pleasant Road and Red River beaches are usually less crowded than the rest, Bank Street Beach is a full two-miles of white sand. It runs from Allen Harbor to the Wychmere Harbor jetty and is a great place to go swimming. Earle Road Beach is filled with rocks and grass-coated dunes, plus plenty of shells. It's also fairly quiet when it comes to area beaches. Red River includes its own kayak/canoe launch. Pleasant Road, meanwhile, offers a large location, but only has enough parking for residents.

When it comes to private beaches in Harwich, you'll find them around the popular inns and hotels of the area. These include the Inn on the Beach, Wychmere Harbor Club, Dunscroft by the Sea and Winstead Inn Beach Resort. Oftentimes, local condominium and homes will be rented out, too, giving visitors access to these normally private locations.

A number of vacation homes dot the scenery around the area's freshwater pond beaches. Expect to find seasonal lifeguards on duty at such locations as East Harwich's Bucks Pond, Long Pond Beach and Sand Pond Beach. Sand Pond is a popular spot for families to head to, with a roped off area just for swimmers.

No matter which beach you choose in the Harwich area, be sure to plan ahead and get there early. Most of the beaches don't have a lot of parking for visitors. However, you will need a parking sticker at most beaches and ponds whether you live in the area or you're just visiting. Hinckley's Pond is the exception, due to the fact that it doesn't have any parking at all. The most crowded times to visit any of the beaches of Harwich are typically during the months of July and August.