Stay in Style at the Chatham Bars Inn
Posted by Mark Washburn on Friday, January 16, 2015 at 7:19 AM
By Mark Washburn / January 16, 2015
Comment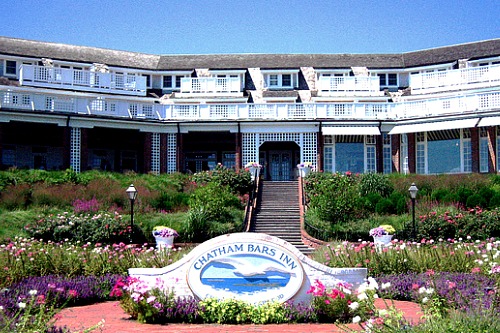 If you want to enjoy Cape Cod in luxury, the Chatham Bars Inn awaits you with open arms. Originally a place for wealthy Bostonians to vacation in the early 1900's, this semi-private hunting lodge was constructed and equipped full of luxurious amenities and treatments. It included long distance telephones, private baths and electric lights.
Soon, the hotel opened a farm to deliver fresh dairy and produce to its guests. This garnered the hotel with a favorable reputation as an elegant and self-sufficient tourist site. To add to the charm, a nine-hole golf course was added to the mix.
Fast-forward several decades, and the inn has gone through a huge renovation. This includes all of the rooms and restaurants. Crews reconstructed the cottages, retaining the charm of the old days, but updating the inn with all of the modern conveniences that today's guests come to expect.
These days, you'll find guest rooms with additional touches like plush bathrobes, coffeemakers and flat screen TV's. You'll also find spa suites to indulgence yourself with additional amenities. There's a 24-hour fitness center on-site, as well as room for afternoon tea and cocktails while overlooking Aunt Lydia's Cove and Chatham Harbor. Some guest rooms include private balconies or decks. It's the perfect location to take in a sunrise or sunset, complete with marble vanities and fine linens. Upgrade to the presidential suite for a living area, wet bar and two fireplaces, as well as room for entertaining. The cottages offer the ideal location for privacy, with plenty of space and views of the ocean.
Recreational options for guests include the private quarter-mile beach. Here you'll find room to swim, sunbathe or simply relax. There's also a private shuttle to Cape Cod National Seashore. The beach shuttle takes off from the hotel dock every half hour.
If you're interested in taking up a game of tennis, the inn offers state-of-the-art courts with ocean views. Additional options for guests include the oceanfront swimming pool with private cabanas, charter sailing and a morning seal cruise. Guests can even paddle board or kayak among the harbor seals of Chatham Harbor, or go whale watching from the safety of a boat.
There are also biking trails, as well as a nature walk, a Bocce ball court, horseshoes and croquet to keep you entertained. Whatever your wish while on vacation, you will likely find it staying in style at Chatham Bars Inn.