South Station Tower Construction Underway
Posted by Mark Washburn on Monday, February 8, 2021 at 12:30 PM
By Mark Washburn / February 8, 2021
Comment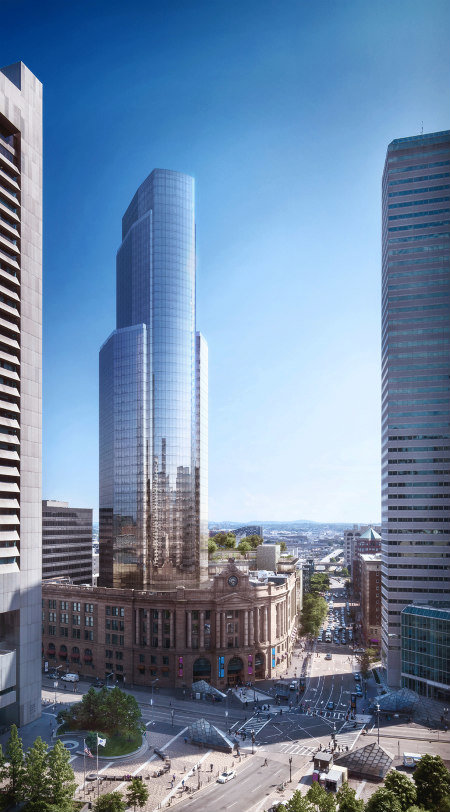 Construction is pushing ahead on the new South Station Tower. After decades in the planning stage, crews will likely spend the next few years building the 51-story tower high above South Station.
The plan calls for constructing the new glass tower on a platform running between the South Station head house and the rail lines. When finished, the new mixed-use project will offer hundreds of thousands of square feet of office space and some retail space.
It will also include more than 160 new condos. Those condos will likely range from one-bedroom units to more than three-bedroom penthouse units with sweeping city, harbor and Financial District views.
Part of the project also includes significantly expanding the South Station bus terminal. The busy transit station is more than 100-years old, but it hasn't been renovated since the 1980s.
The newly expanded terminal could be finished by summer of next year. The entire project, however, could take several years to complete.
Possible future development may also mean adding two more buildings above the tracks, possibly making room for additional office space and even a hotel. It's been years in the making.
When the city originally sold off South Station in the late 1970s, it kept ownership above the station for potential future development. In the 1980s, crews added foundation beams capable of supporting future construction needs.
Construction of the new project was supposed to begin in 2008 but was delayed by the recession. It was eventually revived again just a few years ago and the deal was finalized in late 2019.
The location is certainly ideal. South Station Tower not only makes it easy for commuters, but it's also within walking distance of the Financial District and the restaurants of the Seaport District. In addition, the property sits close to the Waterfront, the North End and Chinatown.