Sound End Has Something for Everyone
Posted by Mark Washburn on Sunday, October 2, 2022 at 12:27 PM
By Mark Washburn / October 2, 2022
Comment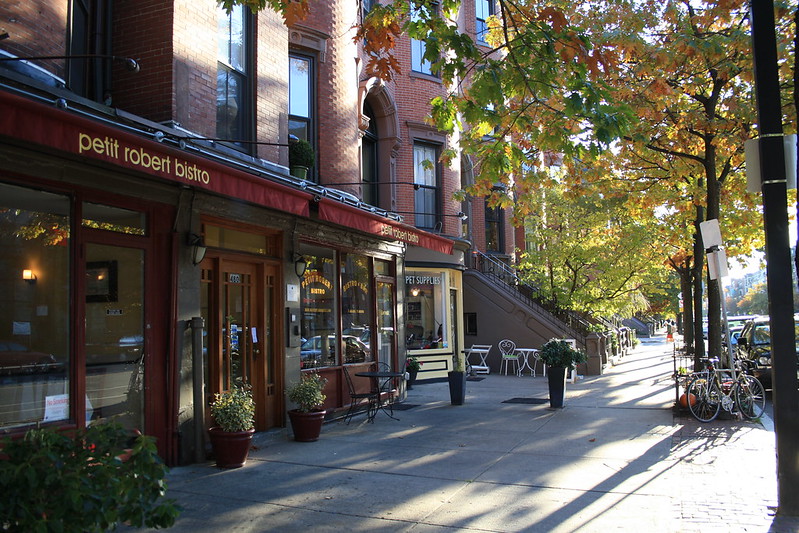 Photo: Jorge Cancela
Conveniently close to Downtown and the Back Bay, Boston's South End truly has something for everyone. This popular neighborhood welcomes in a diverse mix of residents today, complete with a thriving arts community, dozens of parks, top restaurants, and countless small businesses.
Commonly referred to as Restaurant Row, Tremont Street is the place to go to sample a variety of different menus, serving up everything from small plates to cocktails, fresh oysters to Italian fare. Tree-lined Shawmut Avenue, meanwhile, is packed with even more dining options and boutiques.
In fact, you won't find many traditional chain stores and restaurants in the South End at all. Instead, the neighborhood is overflowing with independent businesses and unique offerings.
For a truly eclectic shopping experience, make time to visit the various artist studios and galleries packed with interesting treasures at SoWa Open Market. This is the place to find everything from local food trucks to handmade goods, unique gifts and a beer garden to a farmer's market.
Known for its Victorian brownstone buildings, you're sure to find plenty of them in the neighborhood, especially along Mass Avenue, Columbus Avenue, and Tremont Street. One especially unique building in the South End is The Cyclorama.
Originally constructed in the late 1800s, the round building was designed as a space to display a panoramic painting of The Battle of Gettysburg. Today, its run by the Boston Center for the Arts and commonly used as performance space. It sits on the National Register of Historic Landmarks.
There's also Wally's Café, which features live music. Wally's has quite a history too, as its one of the nation's oldest regularly operating jazz clubs.
History buffs are also sure to appreciate the Gothic Revival architecture of the Cathedral of the Holy Cross. Built in the late 1800s, it's considered New England's largest Roman Catholic church.