Sea Captains' Homes are Cape Landmarks
Posted by Mark Washburn on Wednesday, May 20, 2020 at 9:28 PM
By Mark Washburn / May 20, 2020
Comment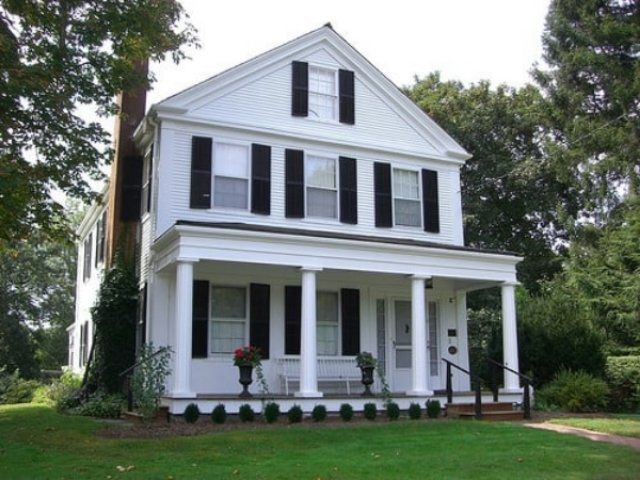 Photo: Historical Society of Old Yarmouth
While Cape Cod is filled with charming homes, shops and beaches, its history cannot be overlooked. Some of the Cape's most notable landmarks date back centuries, including its many sea captains' homes. A great place to get a better look at some of the homes is by taking a drive down Route 6A. From stately Colonials to modest Capes, you're sure to find some lovingly restored homes, some of which date back to the 1600s.
The Captains' Mile is where you'll find more than 50 homes once owned by sea captains. They're all identified by a distinctive gold and black Schooner Plaque outside. While mostly privately owned today, we know they were once owned by sea captains because they've been awarded the special plaque by the Historical Society of Old Yarmouth. It's said that during the 18th and 19th centuries, hundreds of sea captains lived in the area.
Some of the homes no longer exist, but there are maps of the existing homes you can use to take a self-guided walking tour. While you can't actually tour the homes, you can tour the Captain Bangs Hallet House Museum in Yarmouth Port.
It is the only sea captain's home on Cape Cod today that's furnished and open to the public. Inside, the home showcases 19th century décor and furnishings, including some examples of what Captain Hallet brought back from his voyages.
Captains' Row in West Harwich stretches along Main Street, between Dennis and the Herring River. The area is home to around two-dozen properties that have qualified for the National Register of Historic Places.
A few years ago, local leaders began working on a way to better preserve its history. Homes on this part of Cape Cod were constructed between the 1700s and the mid 1900s, although most of the old sea captains' homes were built in the mid to late 1800s.