Scared of Sharks, Try a Kettle Pond
Posted by Mark Washburn on Thursday, September 10, 2020 at 5:52 PM
By Mark Washburn / September 10, 2020
Comment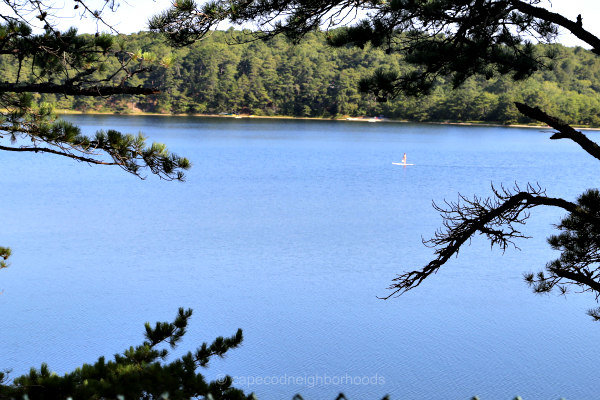 Each summer people flock to Cape Cod, but there's an option for getting in the water that doesn't include dipping your toes in the ocean at all. Kettle ponds are one of the Cape's true treasures, and you'll never have to worry about even remotely coming close to a shark.
Around 20 of these freshwater ponds are scatted throughout Wellfleet and Truro. While some are hard to find and difficult to reach, others are great for a day out in the sun.
Made famous in recent years by travel writers, the ponds of Cape Cod are just as appealing as they are unique. Likely formed around 15,000 years ago by melting glaciers, the massive holes left behind eventually filled with fresh water, forming the kettle ponds we know today.
The larger ponds are called great ponds and are publicly owned. Some can be seen off of main roads.
Some of the smaller ponds, in contrast, belong to property owners and are much more difficult to find. Both Wellfleet and Truro have great ponds.
As for Wellfleet, its great ponds are part of the Cape Cod National Seashore. Truro's great pond features a small sand beach and provides a home for frogs and turtles.
There's barely any parking at the pond, so you may want to think about biking or walking to the site if you're interested in visiting.
A good option in Wellfleet is Long Pond. A favorite of families, it offers more parking, a small sand beach and a shaded picnic area. Another good option is Gull Pond, but you need to have a town parking sticker.
Dyer Pond is difficult to reach because I's surrounded by trees with no parking, but its beauty and serenity somewhat make up for the long journey to reach the water. Horseleech Pond is said to less charming than Dyer, but it's also less crowded.
Explore Cape Cod Pond Neighborhoods