Saquatucket Harbor in Harwich Port
Posted by Mark Washburn on Wednesday, September 23, 2015 at 9:52 PM
By Mark Washburn / September 23, 2015
Comment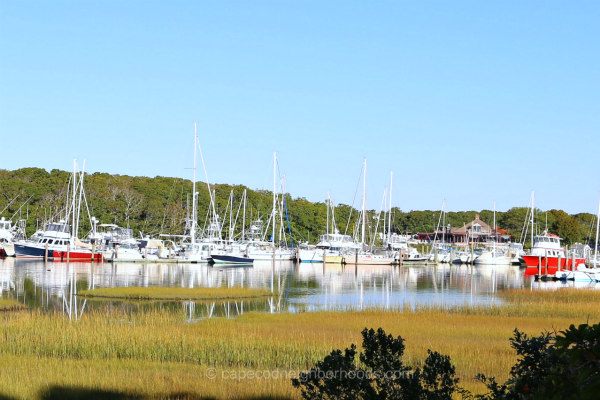 Plans are in the works to make improvements in the area of Saquatucket Harbor. This popular Harwich Port is one of three active harbors in the town, popular for both recreational purposes and commercial use. Located on the southern shore, the harbor provides floating boat docks and slips, boat lunching, parking and access to Nantucket Sound.

Because there are only a few good harbors located on the southern side of Cape Cod, slip space is at a premium. The waiting list for slips at Saquatucket Harbor is usually between 12 to 15 years. The Saquatucket Marina can currently accommodate sailboats, motorboats, a passenger ferry, charter fishing boats and a small fleet of commercial fishing boats. The marina is open recreationally from May 1-November 15, and extremely popular during the summer months. The fall commonly brings in a number of tuna boats as recreational boats pull out for the season. In all, the marina includes around 200 boat slips.

Other popular uses of the harbor include kayaking and commercial enterprises like ferries that sail from Saquatucket Harbor with daily passenger service. The day trips from Harwich to Nantucket take less than an hour-and-a-half, running from early June through late September. This is an easy way to avoid traffic in the region, while getting a scenic view as you travel.

Visitors to the Brax Restaurant also commonly visit the harbor. Providing scenic views of the harbor, the restaurant offers up delicacies including fresh seafood for lunch and dinner, or for Sunday brunch.

Planned improvements in the future include work on the newly acquired two-acres of land the town purchased back in July. Those plans include the addition of more parking, plus storage and office space. Unrelated to the new land, other plans include adding more slips, replacing the docks and pilings and bringing the harbor up to date with standards set forth by the Americans with Disabilities Act. Other work has already been completed, including adding blue rock to the parking lot, removing some of the old fencing and trimming up the landscaping.

Surrounded by commercial and residential areas, Saquatucket Harbor was originally formed when a salt marsh was dredged. While providing a place for recreational and commercial use, the area also continues to provide an important role ecologically and commercially, with the harvesting of soft-shell clams and oysters near the harbor. Rare species also make a home in the area of Saquatucket Harbor.