Saquatucket Harbor Improvements Underway
Posted by Mark Washburn on Friday, November 3, 2017 at 7:16 AM
By Mark Washburn / November 3, 2017
Comment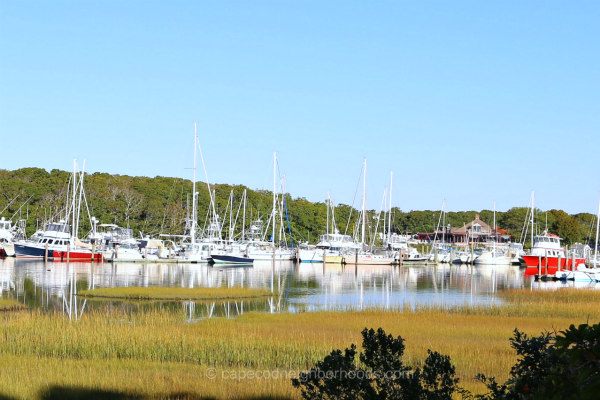 Improvements are well underway at Saquatucket Harbor, where crews aim to start in on a waterside reconstruction project within just days. For weeks now, crews have been busy removing piles and finger piers in anticipation of the start of the larger project of fixing up the harbor.
Saquatucket Harbor services commercial, recreational and charter vessels, as well as ferries. Local leaders say the docks were in real need of replacement, though. At 40-years old, the docks were considered unstable, so plans were made to fix the issues, broken up into landside and waterside projects.
Planned improvements include dredging and then constructing a new, ADA compliant dock; including nearly a dozen more slips than the area has had in the past. The waterside project came in at $7 million, while a landside project added at least another $3 million. That part of the project included removing the old harbormaster's office and then constructing a new office, adding a boardwalk and adding on a snack shack, green space and a septic system.
The waterside project is just gearing up, though, as all commercial and recreational boats were recently cleared out of the harbor for the dredging process to begin. That portion of the work has to be finished by mid January, with plans calling for dredging 5.5-acres, and removing more than 17,000 cubic yards of material.
That material will then be hauled over to a dredge site off Rhode Island. The dredging part of the process has to be finished by January 15 because of state regulations regarding spawning fish.
Once that's taken care of, however, crews will begin the process of installing the new docks, with hopes of having the new dock system ready to go by late spring and ready for Memorial Day weekend, even if all services aren't up and running yet.