Saquatucket Harbor Improvements Planned
Posted by Mark Washburn on Monday, July 18, 2016 at 9:40 AM
By Mark Washburn / July 18, 2016
Comment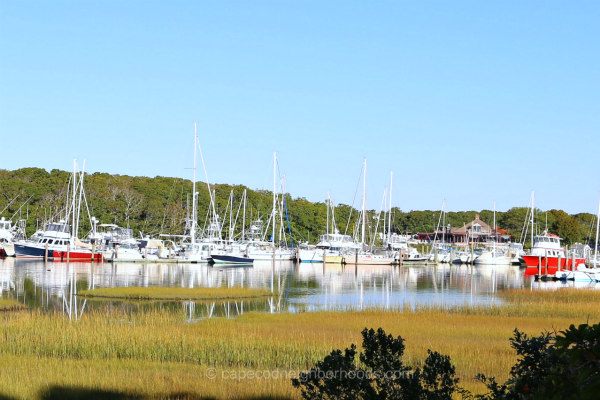 A series of improvements are planned for Saquatucket Harbor and now the proposal has recently gained momentum with unanimous approval from Harwich selectmen. Plans, which have been in the process for more than a year, include supplying a harborside café, boardwalk, improved pedestrian access and artisan vendor shacks to the area.
As well, a new 5,000 square foot structure would be used for the harbor department maintenance facility and well as for rentable office space. In total, the project would encompass seven-acres, more than two-acres of it acquired by the town last year in addition to a plan involving tearing down some structures along Route 28 for necessary parking, a passenger boat ticket booth, a garage and a workshop.
The overall project is expected to make the harbor area more welcoming by bringing in boaters and non-boaters, plus by improving pedestrian safety and increasing parking by 80 spots in the summer season, while providing for boat storage in the winter season. Supporters will have to work around the property's wetlands, though it's said that the project won't affect the existing east parking lot, as it is a state public access facility.
An engineering design bid on the project is expected out later this year, with $250,000 projected for engineering costs and total work estimates of $2.5 million. Once the bid happens the committee will move forward with proposing funding for the project. If that happens during the May town meeting, supporters hope that construction could soon follow.
The Saquatucket Harbor improvements plan is also in part linked to a town request that the state Department of Transportation installs pedestrian friendly sidewalks along Route 28. The request would take the sidewalks all the way from Harwich Port to the harbor, making it easier for visitors to travel the region by foot, while increasing safety at the same time.