Sandwich in the Fall – Beaches, Foliage and Fine Food
Posted by Mark Washburn on Friday, November 13, 2020 at 3:01 PM
By Mark Washburn / November 13, 2020
Comment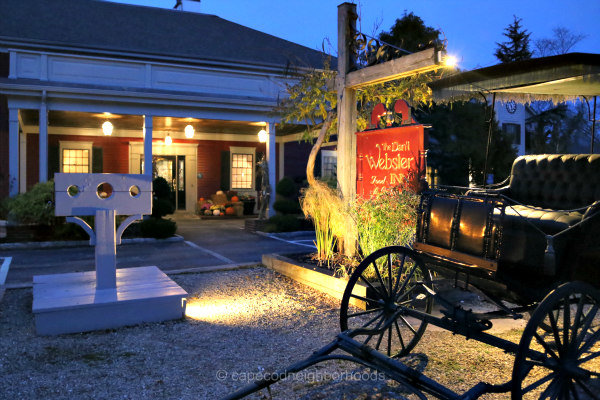 For beaches, foliage and fine food, take a step back in time with the small-town flavor of Sandwich. As Cape Cod's oldest town, this seaside village is overflowing with history and charm, and especially vibrant during the fall season.
The ever-changing foliage of fall makes for a spectacular backdrop when it comes to visiting this quaint New England town. Some of the largest crowds are obviously drawn to Cape Cod during the summer season, but fall can be a great time to experience the beauty and charm of the region in an entirely new way.
Places like Dan'l Webster Inn & Spa even offer seasonal packages and discounts that cater to this particular time of year. The village also offers plenty of places to get a bite to eat, from fast-food restaurants to some local favorites.
It may even still be warm enough to grab an outside table. Whether you're curling up in front of a toasty fire or taking a scenic stroll on Boardwalk Beach, the views are truly amazing in Sandwich.
You may not necessarily want to take a dip in the water this time of year, but nearby Sandy Neck Beach is another scenic spot to take in the views. A small portion of the beach park sits in Sandwich, and thanks to Mother Nature it is constantly changing.
While Heritage Museums and Gardens is certainly beautiful in the springtime, the site hosts special events all year long, including the Halloween Festival and Gardens Aglow during the upcoming holiday season. The Sandwich Glass Museum stays open daily through the fall season, too.
Sandwich is a great place to visit to learn all about the town's glass making history. If you're looking for another option, Green Briar Nature Center is generally open in the fall season, as well. Of course, you'll want to check on operating hours before you visit.