Route 6 Exit Signs Changing
Posted by Mark Washburn on Wednesday, December 16, 2020 at 4:24 PM
By Mark Washburn / December 16, 2020
Comment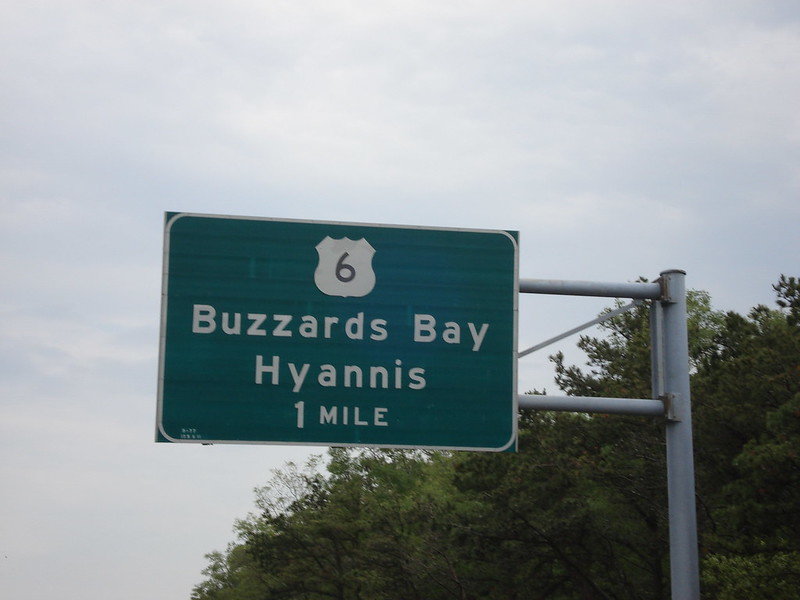 Photo: Theresa O'Connor
Drivers along Route 6 will want to keep an extra eye out for new road signs in the coming weeks. State Department of Transportation crews will begin putting up new exit signs with new exit numbers later this month.
It's part of a larger project happening across the state. Already, exit numbers on Routes 140 and 195 have been replaced. Route 25 is also in line for new signs.
It's all to comply with a federal mandate. The idea is to make it easier on drivers, easier on emergency responders and to make the exit signs more uniform across the nation by using mileposts for all highway exit numbers.
The federal mandate requires Massachusetts to renumber its exit signs so that they actually reflect the number of miles to the state line, and, in the case of Route 6, reflect where it begins in Massachusetts.
For years the state has opposed making such a change. Some have called it a waste of money and a potential burden on local businesses.
As of earlier this year, Massachusetts was one of just three states that had not yet complied with the federal mandate. Failure to comply could have meant giving up some federal transportation money in the future.
Statewide, the entire project is projected to cost about $2.8 million, with most of the cost being picked up by the federal government. Because the new exit numbers may take some getting used to, crews plan to leave up both the new and the old exit numbers for at least two years.
They'll be starting on the eastbound side of Route 6 from Bourne to Orleans, then move on to the westbound side beginning in mid-December. The work will mostly be done overnight, from around 8pm to 5am, to help prevent traffic tie-ups during the changeover.