Rock Harbor in Orleans
Posted by Mark Washburn on Monday, June 29, 2015 at 3:21 PM
By Mark Washburn / June 29, 2015
Comment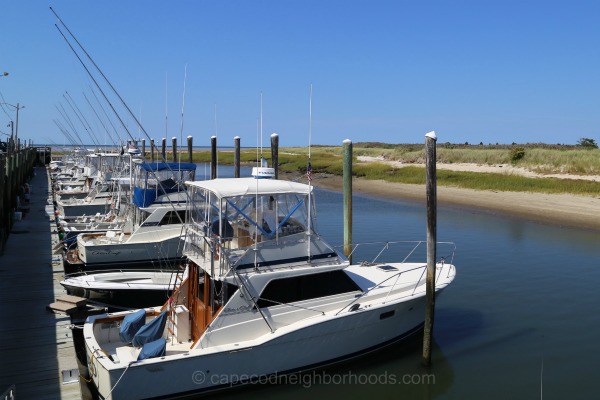 A destination all year round for both residents and vacationers, Rock Harbor provides a large variety of activities, from fishing and walking the sand flats to watching the stunning sunsets. In fact, Rock Harbor is so popular that it has led to overcrowding complaints and new efforts to curb down on the crowds that visit the area.
The beach is heavily used during the months of June, July and August, although it is not really a bathing beach, at all. As for boaters, the area remains just as busy. The Town of Orleans maintains 43 recreational vessel slips and 12 commercial vessel slips on Rock Harbor. To dock at the harbor, you have to get on a waiting list because it is such a popular location.
The commercial loading dock at Rock Harbor provides pump-out service, but due to the tide, boaters may only navigate Rock Harbor between two-and-a-half hours before high tide and two-and-a-half hours afterwards. Aside from the big crowds of past years, one of the other biggest problems in the area seems to be solved. Rock Harbor was dredged last fall to prevent boats from sitting in mud during low tide. The last time Rock Harbor was dredged was ten years ago.
To understand why Rock Harbor, itself, is so popular, it partly has to do with location. The harbor is located on Orleans' western side. This shallow and narrow inlet acts as the town's gateway to Cape Cod Bay.
The area also holds the distinction of holding a spot in wartime history. In 1814, area residents and the British Navy skirmished in the area. British war ships also burned local boats and raided the harbors of Cape Cod. Despite additional threats from Britain to the Town of Orleans, though, it was the harbor's size that helped save the area. The warship was simply too large to get into the harbor or navigate the area. Even canons fired from the ship could not go far enough to reach the land, so the British retreated. Five days later, the War of 1812 was over.
Another historic lesson was learned during World War I on the town's Atlantic side. While there is not any visible sign that a battle ever took place, history buffs know it to be true. These days, however, most visitors will simply see and remember the area for its beautiful sunsets and chartered fishing opportunities.