Renourishing Nauset Beach
Posted by Mark Washburn on Wednesday, April 12, 2017 at 12:42 PM
By Mark Washburn / April 12, 2017
Comment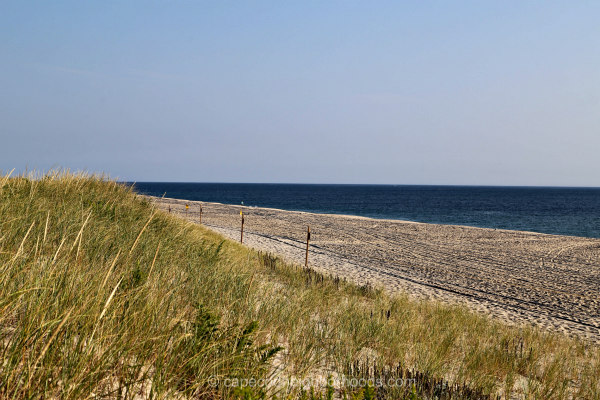 Orleans town leaders are attempting to work against time, with plans to demolish some buildings in an effort to try and shore up and nourish Nauset Beach. That's in response to a recent beach management study that came up with a list of recommendations to combat the increasing beach erosion of an estimated 12-feet per year.

The study points out that the speed of erosion is being fueled by a rise in the sea level and climate change, threatening the town's beach facilities at Nauset Beach. To help combat the problem, it recommends a four-step plan, to be implemented over the next three decades.

Permits could be ready by the end of 2017 to begin demolishing buildings such as the bathhouse and Liam's, then rebuilding portable structures. In addition, the first couple of phases also involve filling in a hole near the main boardwalk, removing one row of parking and then constructing a large dune. As well, the plans also suggest moving the beach entrance to the upper level, leaving the exit where it is.

Within a 15 to 30 year time frame, the study recommends relocating all restrooms and food facilities, and removing all parking spaces, replacing them with another offsite parking lot with shuttles. The study also aims to take away all but the main pedestrian path over the dune.

The overall goal of the plan is to keep the beach open to the public and certain facilities accessible, while making larger plans for the future. Some town leaders suggest that Nauset Beach has had an erosion problem for centuries, and it's likely to continue.

The only beach facing the Atlantic Coast in Orleans, the five-mile long beach stretches from Eastham to Chatham. The location is valuable to the town, as it earned more than $1 million in 2015 alone through concession sales, parking fees and permits.
Explore the homes for sale near Nauset Beach in Orleans.