Red River Beach: Chatham Proximity with Harwich Prices
Posted by Mark Washburn on Monday, December 15, 2014 at 3:01 PM
By Mark Washburn / December 15, 2014
Comment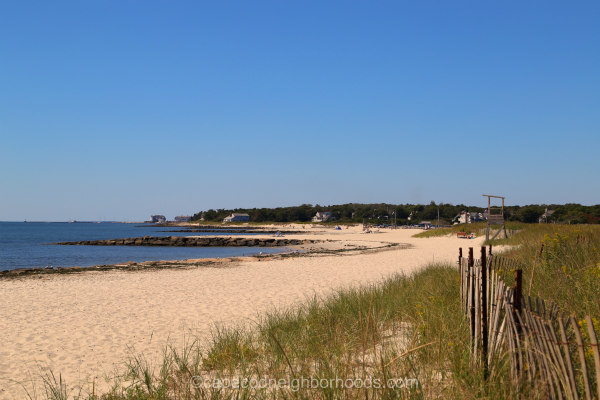 As homeowners, most of us probably want it all when it comes to the home of our dreams: a home matched to our taste and lifestyle, a location that fits where we want to live and explore, and obviously a home that fits into our budget. What if you could find all of those things wrapped up into one ideal area. Sounds pretty great, doesn't it?
That's where the location of Red River Beach comes into play. It's no secret that living in Chatham requires a certain home budget that not every homeowner can afford. After all, this resort town offers up upscale real estate with incredible ocean and harbor views. From the renovated captains' homes to the modern new construction to the six saltwater beaches, the area is a virtual paradise for those looking for it all.

However, with homes in Chatham near the beach selling for one million or more, and skyrocketing up to 25-million, Chatham commands a selective few that can afford the luxurious and upscale community. You don't have to have millions at your disposal, though, to enjoy the amenities of living in this picturesque New England community.

Neighboring Harwich offers homes within a more reasonable price range, yet still close enough to experience all that Chatham has to offer residents. It's close enough that it only requires a short drive to reach downtown Chatham from South Harwich, plus it still provides some exceptional homes to choose from.

The Red River Beach neighborhood of Harwich is located across the Red River directly west of South Chatham. The Red River Beach is accessed from Route 28 via Uncle Venies Road or Deep Hole Road and several neighborhoods are located off these two access roads that are within walking distance of the beach.

There's also Harwich Mariner's Whitehouse Field, Buca's Tuscan Roadhouse and L'Aloutte Bistro, just to name a few places you'll want to put on your list. Other nearby options for residents include the Cranberry Valley Golf Course, where you can work on your swing without having to venture far from the home you first fell in love with. So, before you decide on the home of your dreams, venture out a mile or two. In the case of Red River Beach, it provides the Chatham proximity you want, with the Harwich prices you can afford.