Quirky Facts About Cape Cod Towns
Posted by Mark Washburn on Thursday, July 15, 2021 at 6:52 AM
By Mark Washburn / July 15, 2021
Comment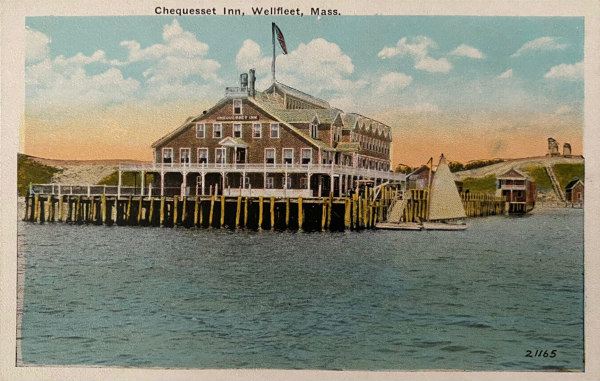 Cape Cod is fully of history, but as it turns out, quite a few quirky facts, too. From the birthplace of cranberries to floating houses, there's much to learn about Cape Cod towns.

You may not think Cape Cod has much in common with the banana industry, but it turns out Wellfleet can be tied to the United Fruit Company, now known as Chiquita. It began when a Wellfleet captain traveled to Venezuela and tried a banana for the first time. Eventually he came up with the Boston Fruit Company, which later changed over to United Fruit.
It's not the only fruit with ties to Cape Cod. The Town of Harwich is also called the birthplace of the cranberry industry. The town's first commercial operation started in the mid 1800s. These days the town still celebrates with an annual cranberry festival.
It's said the song "American the Beautiful" was inspired by Colorado's Pikes Peak, but the woman who wrote it actually came from Falmouth. Katherine Lee Bates was born and raised in the Cape Cod town.
Another quirky bit of history forever changed the landscape of Cape Cod. Monomoy and Chatham were once connected. In the late 1950s, a storm split off Monomoy from the mainland. A blizzard in the late 1970s then divided the island into North and South Monomoy.
A storm also brought down the old Chequessett Inn. First constructed in the late 1800s, the inn sat on Mercantile Wharf overlooking Wellfleet Harbor. A fierce winter heavily damaged the wharf, and both it and the inn ended up collapsing. A plaque still stands in the area, plus you can sometimes still see part of the old pier during low tide.
The Lowell Holly Reservation in Mashpee is literally a site of living history. The forest hasn't been touched in at least 200 years. It's a great place to experience the beauty of nature on Cape Cod.