Quincy Point - a Long Way from its Original Shipyard Roots
Posted by Mark Washburn on Monday, July 26, 2021 at 2:11 PM
By Mark Washburn / July 26, 2021
Comment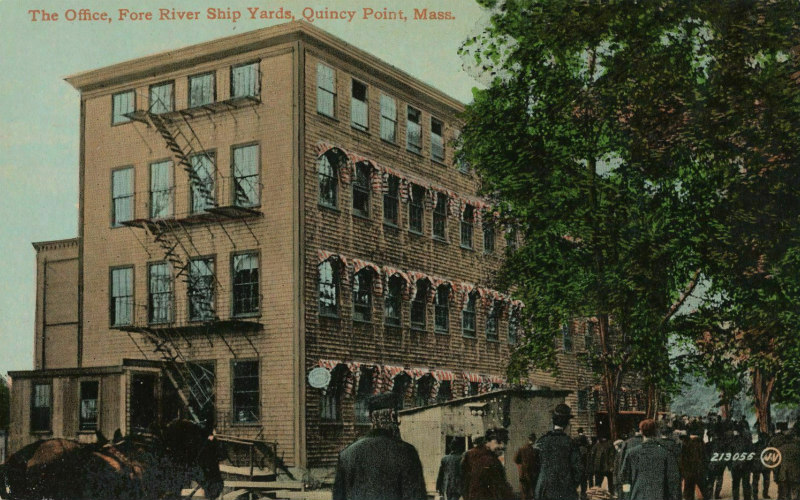 A long way from its original shipyard roots, the Quincy Point of today offers a convenient, walkable neighborhood, found just to the east of Quincy's downtown district. While it may be hard to imagine today, the Quincy Point of decades ago didn't have a lot of the features that you see today.
Back then, it was primarily known as home to the Fore River Shipyard. In fact, at one time almost every family living in the area had someone who worked at the shipyard.
At the height of World War II, around 32,000 people were employed by the shipyard in this primarily blue-collar area. The shipyard finally closed in the mid 1980s and the US Naval Shipbuilding Museum now sits on the site.
The area has also turned into home for several companies, including Bluefin Robotics and Quirk Auto. The New England Aquarium also has a facility in Quincy Point.
Close to public transportation and Quincy Square, residents of Quincy Point can easily walk to what they need and want it the area. That's not only a convenience but can be a real draw if you no longer have to contend with rising gas prices for your morning commute.
Thanks to new residential development, the diverse neighborhood of Quincy Point also now has a lot more to offer its residents. Prospective residents can choose from condos, townhouses, multi-family homes and single-family homes.
Busy Washington Street is known as Quincy Point's main commercial corridor today. The neighborhood is also home to New England's oldest mosque.
The neighborhood additionally offers a number of small beaches that front Town River. Residents of Quincy Point are served by several bus routes, plus enjoy the ease of two state highways.
In addition, the neighborhood can claim some big screen notoriety. The area was used to shoot movies including "The Finest Hours", "Central Intelligence" and "The Departed".