Quincy Center's Revival
Posted by Mark Washburn on Tuesday, October 20, 2020 at 2:09 PM
By Mark Washburn / October 20, 2020
Comment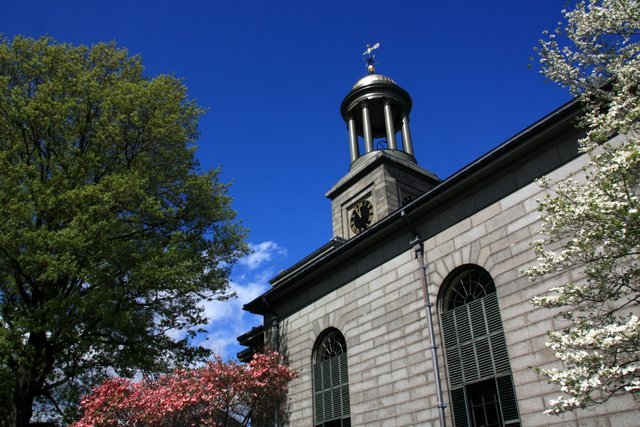 Photo: Bill IIott
A massive urban revitalization project is underway, as proponents finally push ahead on remaking Quincy Center with housing, retailers, restaurants and commercial space. More residences and restaurants have already opened up, as leaders embark on making a more vibrant and livelier downtown.
It's been decades in the making for the up-and-coming area. A few years ago, city leaders began really focusing on making the revitalization of Quincy Center a top priority.
The efforts are aimed at remaking Quincy Center into a place for people to work, live, shop and eat. A few years ago, the city imposed a new traffic pattern, essentially helping to make room for the new Hancock-Adams Green.
Proponents hope development, like the new downtown park, will help to better showcase the city's history, bring in tourists and giving locals a place to gather and socialize. The public space connects up local historic landmarks like Old City Hall and the Hancock Cemetery.
The city, itself, has already invested in making upgrades to some of those landmarks. What we now call Quincy Center can be traced back to the 17th century.
Since the industrial days of shipbuilding, Quincy has evolved into more than simply a Boston suburb. It's generally thought to be a great place to experience a more residential vibe, without going too far out into the suburbs.
As for its downtown, it additionally boasts a relatively new YMCA, a new high school, a library and the main campus for Quincy College. Quincy definitely has some other things going for it, including the advantage of close proximity to an MBTA station.
It's also relatively a more affordable place to live than Boston. Although you may have to venture a bit farther south if you're on a budget, some buyers are finding Quincy Center a great alternative after being priced out of locations like South Boston, Somerville and Cambridge.