Provincetown's Iconic Pilgrim Monument
Posted by Mark Washburn on Wednesday, August 14, 2019 at 6:39 PM
By Mark Washburn / August 14, 2019
Comment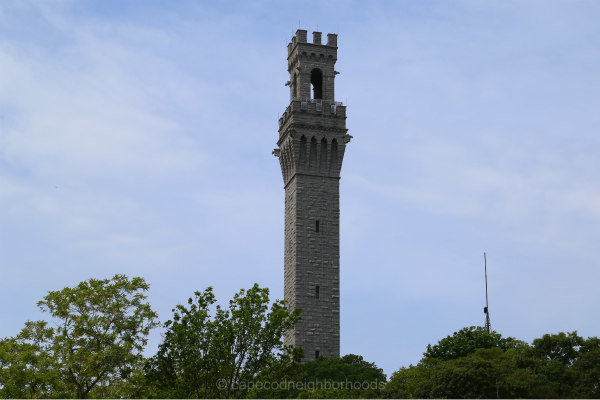 The iconic Pilgrim Monument has been a part of Provincetown for about a century, but this historic landmark actually reflects a part of history that dates back nearly 400 years. The monument first began going up around the turn-of-the-century, but it was built to commemorate an important event several centuries before that.
The Cape Cod Pilgrim Memorial Association built the monument in honor of the Mayflower Pilgrims' first landing in Provincetown in 1620. It's said the pilgrims spent about five weeks exploring the region before moving on to Plymouth.
Not only is the historic landmark an important Provincetown tourist attraction today, but it's also important for understanding American history. Before leaving for Plymouth, the Pilgrims wrote and signed the Mayflower Compact, all while anchored in Provincetown Harbor.
Built to overlook the harbor, the iconic tower was modeled after a bell tower in Italy. It took about two years to finish building the tower. When it was finished, a museum opened up at its base, with progress marked by former U.S. Presidents Roosevelt and Taft.
Flash forward about 100 years and visitors are still coming to the monument to climb the iconic tower. Standing 252-feet high, it takes more than 100 steps and dozens of ramps to reach the top of the tower, making it the nation's tallest all-granite structure.
Since its beginning, it's estimated about 10 million people have climbed to the top of the tower. Once there, the tower delivers some incredible 360-degree views overlooking the tip of Cape Cod.
Recently, work crews completed a major restoration project on the tower, including repairing its stairways, ramps and other interior space. Crews also added in some safety features such as handrails and grates to its observation deck.
These days the monument and its museum come together to mark the oldest non-profit and cultural institution on all of Cape Cod.