Provincetown to Boston Ferry
Posted by Mark Washburn on Wednesday, October 14, 2015 at 3:06 PM
By Mark Washburn / October 14, 2015
Comment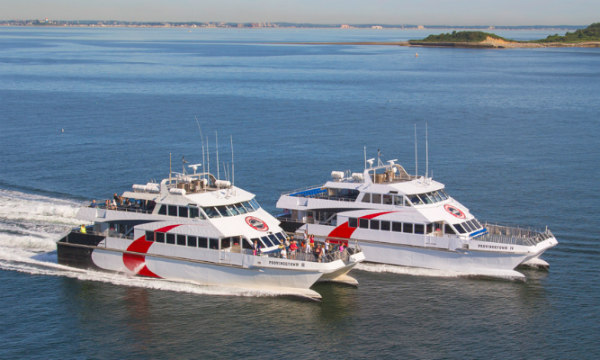 For an easy, relaxing trip from Boston to Provincetown there's a simple solution that doesn't require getting stuck in traffic, no matter the time of day. The Provincetown Ferry is not only a great choice in traveling between the two locales, but it's also a shorter distance than hitting the road.

To take the ferry you actually have two choices and both are located at MacMillan Wharf on Commercial Street in Provincetown. The first option is a ferry run by Boston Harbor Cruises. Regarded as one of Cape Cod's first modern ferries, the large catamaran takes about an hour and a half to travel between Provincetown and Boston. It carries up to 600 passengers at a time.

The Boston Harbor Cruises ferry is air-conditioned, plus it features free WIFI, satellite TV, plus food and drinks. If you want to enjoy the ride even more, head to the outdoor deck. This ferry operates between May and October with up to three daily trips. The first trip of the day is usually at 9am. Ticket prices range from $49 for an adult one-way ticket to $79 round-trip. For kids, the price is $32 one-way and $58 round-trip. There's also a discount fare available to seniors.

The other ferry provider is Bay State Cruises. This company has two passenger ferries, named the Provincetown II and the Provincetown III. The Provincetown II is a slower speed ferry. It's more for sightseeing and takes about three hours. This traditional ferry only runs on Saturdays between June and September. The price is more affordable, though, at $22 for a one-way adult ticket and $44 round-trip. Kids ride for free.

The Provincetown III, on the other hand, takes 90 minutes. You can catch the ride three times a day between late May and mid October, with the earliest ferry ride departing at 8:30am. A one-way ticket for adults is $49 while a round-trip ticket costs $79. For kids, the price is $32 one-way and $58 round-trip. There's also a special price for seniors.

No matter which ferry you choose, if you're planning on heading to Provincetown you'll likely want to choose one of the earlier rides. This will give you more time in the day to explore the region. You can walk to most anything you want in Provincetown from MacMillan Wharf. If you can't stay overnight, you'll still have nearly an entire day to soak in the sites if you catch the first ferry out and the last ferry back.