Provincetown Ranked Friendliest Town
Posted by Mark Washburn on Tuesday, March 15, 2022 at 10:09 PM
By Mark Washburn / March 15, 2022
Comment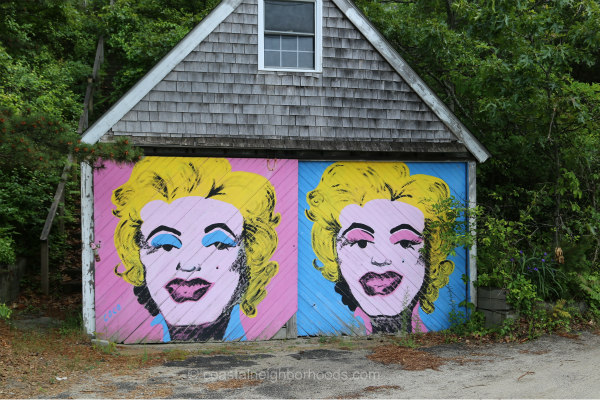 People flock to Cape Cod for its history, incredible natural scenery, and the region's laid-back appeal, but Provincetown has something else to offer visitors. It was recently named one of the nation's friendliest towns.
The ranking comes from Expedia.com travelers. The website came up with its list based on Expedia traveler reviews.
Expedia users pointed out some of the town's delightful boutique hotels. There's much more to enjoy, though.
The charming town is home to museums, galleries, and historical sites, like Pilgrim Monument, which marks the spot where Pilgrims first made landfall. Head to Commercial Street to try out one of the dozens of local cafes and restaurants, or head out on the sand for some outdoor adventures.
There's also the opportunity to hop on the Province Lands Bike Trail or go whale watching out on the water. Affectionately called P-Town, Provincetown also happens to have the oldest continuous art colony in the entire country.
The welcoming community is a haven for creativity, with writers, artists and others all attracted to the area. The welcoming spirit extends to locals and to visitors, with a large LGBTQ+ community.
Those with four-legged family members are also sure to appreciate the town's pet-friendly vibe, as Dog Fancy magazine once named Provincetown the nation's most dog-friendly town. Located on the very northern tip of Cape Cod, Provincetown is only home to around 3,000 year-round residents, but that number easily swells to an estimated 60,000 people during the busy summer travel season.
These days, people come to Provincetown by car, by plane or even by ferry, with boats able to make the trip from Boston to Provincetown Harbor in as little as 90 minutes. Provincetown was the only Massachusetts town to make Expedia's 2021 list of "20 of the Top Friendliest Cities in the U.S.".
Explore Provincetown Neighborhoods