Provincetown Named Top Biking City in the US
Posted by Mark Washburn on Monday, July 10, 2023 at 11:43:02 AM
By Mark Washburn / July 10, 2023
Comment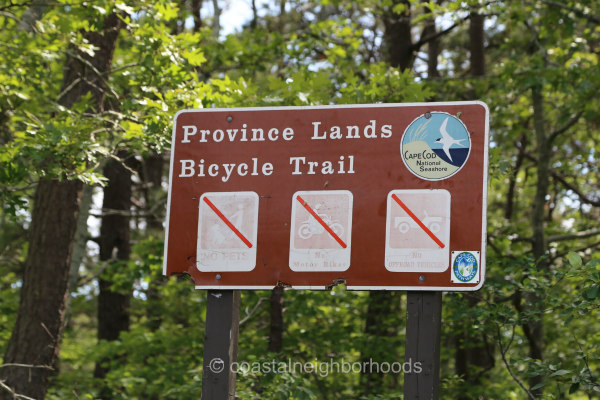 There are plenty of ways to explore Provincetown, but one of the most rewarding may just be on two wheels. Luckily, it's easy to do some biking in Provincetown, which is one of the reasons P-Town was recently named a top biking city in the US.
A cycling advocacy group called PeopleForBikes came out with the list of what it considers the most bike-friendly cities, and Provincetown was tops for 2023. The town received a number one ranking in terms of the more than 900 small cities considered, and a number two ranking overall, when compared to more than 1,700 cities.
The group ranked the cities by the quality of their bike networks. It's not just protected bike lanes, but the ranking also includes slow shared streets, off-street paths, and safe crossings. While a low score was anything 20 and lower, a high score was anything 80 and above.
Out of a score of 100, Provincetown received an overall score of 88, with scores of at least 90 in terms of access to major shopping centers, access to areas in which people live, access to jobs and schools, and access to core services, such as grocery stores and hospitals.
There were two other categories, including access to parks and trails, in which Provincetown did not rank quite as high. The town did not get any benefit for access to major transit hubs.
Regardless, the town of more than 3,000 year-round residents provides plenty of opportunities for biking. There are several local spots to rent bikes if you don't have one.
Province Lands Bike Trail is a good one for intermediate to advanced bikers. There are four different access points to get on the trail, plus you can grab a map to follow at the Province Lands Visitor Center.
You can also try the Beech Forest Trail. It's open to bikes, plus you'll probably come across some walkers and hikers, too. This nearly mile-long trail is additionally popular for birdwatching.