Provincetown Named to Top Coastal Towns - Again
Posted by Mark Washburn on Friday, March 31, 2023 at 5:32:23 PM
By Mark Washburn / March 31, 2023
Comment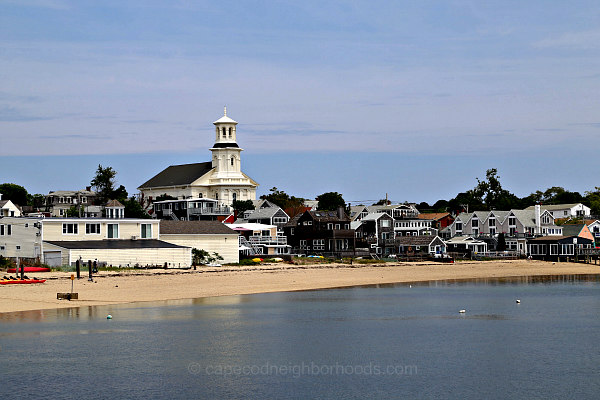 Provincetown has long been a crowd favorite during the summer season, and it's happened once again! The small Cape Cod town was just ranked one of the "Best Coastal Small Town(s)" for 2023.
The ranking is part of the USA Today, Readers' Choice awards for 2023. This year, Provincetown came in at number five on the list.
Affectionately referred to as P-Town by some, Provincetown sits on the tip of Cape Cod. A favorite summertime destination, especially for those in the LGBTQ community, you'll find bars and restaurants in the town, as well as museums and galleries.
USA Today also makes mention of the town's unique shopping, its guesthouses, and its opportunities to get out on the water for some whale watching. In fact, the website boasts, "there's never a dull moment" in the charming town of Provincetown.
While the number of visitors significantly drops outside of the summer season, Provincetown is still a great place to visit. As the website points out, small coastal towns, such as P-town, offer a lot of charm.
Provincetown is known for its many restaurants and nightclubs, especially along bustling Commercial Street. Visitors also flock to places like Race Point Beach, where you can sometimes spot seals and whales out in the water.
There's also the Pilgrim Monument, which marks the arrival of the Pilgrims before they sailed on to Plymouth. As for the latest ranking from USA Today, a panel of experts came up with nominees for the list, which were narrowed down by editors.
Readers were then allowed to vote on their own favorites. The Massachusetts town of Marblehead ranked number three on the list for 2023.
The top honor went to Sandusky, Ohio, which sits along the coast of Lake Erie, followed by Stuart, Florida, which is found along the Treasure Coast. Other mentions went to small coastal towns in Wisconsin, elsewhere in Florida, plus also in Delaware, North Carolina, and Oregon.