Protecting Nauset Beach
Posted by Mark Washburn on Wednesday, September 5, 2018 at 9:22 AM
By Mark Washburn / September 5, 2018
Comment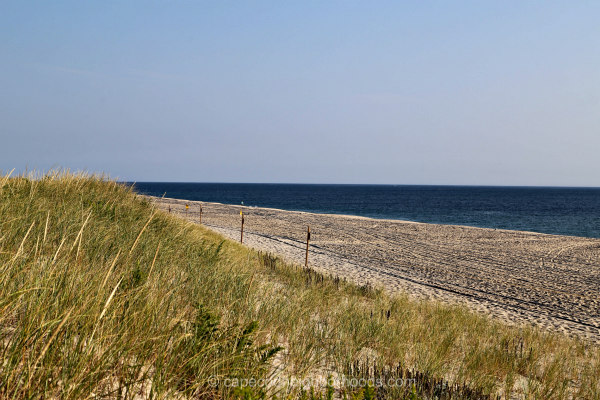 Efforts to protect Nauset Beach from future erosion likely include a proposal to construct a new dune at the beach. It's a temporary solution Orleans town selectmen are pondering as the winter season quickly approaches.

Recently town selectmen looked at a number of different backup plans in anticipation of another rough winter season ahead. Last winter the beach took a real beating, and it's hoped that the beach administration building will at least make it through one more summer.

Several months ago a popular snack shack had to be relocated to higher ground, and a beach office, parking lot and restrooms could be next. Constructing a new dune, alone, could total at least $1 million, still a much lower cost than moving everything that currently sits in the possible path of destruction.

While it won't last forever, constructing a new dune could buy some time. That's, of course, hoping that the administration building stands through the upcoming winter season. If it doesn't, the price goes up with costs for carting away debris, plus adding sand, fencing, rails and removing other items from the site.

Already, the current buildings and bathrooms are in the possible path of destruction, sitting only about eight feet from the edge of the dune, and at heightened risk following a big storm. Some suggest the beach erosion rate is greatly picking up speed too, from only about two-feet a year lost prior to the mid 1990's to about 80 feet lost last year alone.

As time to act runs out, it's expected the dune proposal will come up in a special town meeting this fall. If a plan goes through it's likely that work would begin in early 2019, giving enough time to prepare Nauset Beach and the new dune for Memorial Day and the busy summer season ahead.