Popular Harwich Beaches
Posted by Mark Washburn on Friday, April 10, 2015 at 10:30 AM
By Mark Washburn / April 10, 2015
Comment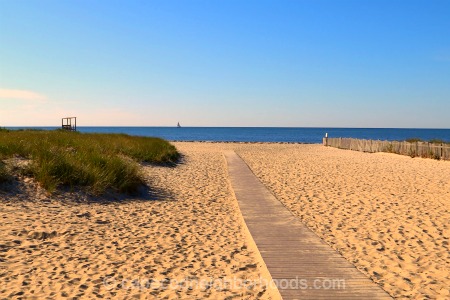 With plenty of room for swimming, boating and simply searching for shells, the beaches of Harwich provide a unique option for both residents and visitors. This location offers a number of beaches to choose from, including both private and public sites.
Bank Street Beach
One of the most popular is Bank Street. This beach offers warm water with small waves. It's a great location to go searching for shells, but keep it mind it attracts a lot of people during the busier times of the year.

At this beach, you'll find some parking, plus lifeguards and a boardwalk. You'll also find restrooms at this public, saltwater beach. To get to Bank Street Beach, you'll find it in Harwich Port, just off Bank Street.


Fernandes Bog at Long Pond
If you're in search of a freshwater beach, make plans to head out to Fernandes Bog at Long Pond. With a boat ramp, plus room for kayaking and a roped off swimming area, this beach provides a fantastic location for people with young kids.

The beach at Fernandes Bog includes a large parking lot, plus lifeguards and clean sand. While it's popular with families, it's also a popular beach for ducks, so be ready to share your space!
Sand Pond Beach
Another option when it comes to a freshwater beach is Sand Pond. This location is perfect for those who want a little sun, and for those who don't because it's partially shaded.

Commonly, the dock area of this beach is for swimming lessons, but there's a roped off area for other swimmers too. The beach at Sand Pond also includes plenty of parking and a picnic area.
Red River Beach
If you're looking for a little more of an adventurous location, try Red River. This beach includes rock jetties, but small waves, powdery sand and plenty of shells. It also has a kayak/canoe launch.

Red River has convenient parking nearby, plus it isn't very crowded. This saltwater beach also includes public restrooms and lifeguards. You'll easily find Red River Beach in East Harwich, at the end of Uncle Venie's Lane.

In addition, you'll find a number of private beaches available for renters or owners in the Harwich area, some of which are just steps away from the homes. No matter which beach you choose, and whether you want to relax and rest or get in some exercise, you are sure to enjoy your time exploring the incredible beaches of Harwich along the Lower Cape.
Explore Harwich Beach Neighborhoods