Popular Eastham Beaches
Posted by Mark Washburn on Saturday, July 25, 2015 at 10:48 AM
By Mark Washburn / July 25, 2015
Comment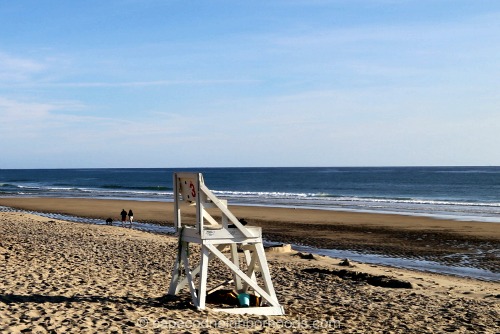 From the Atlantic Ocean to Cape Cod Bay, you will find plenty of great public beaches in Eastham. We went in search of some of the most popular beaches to visit this summer season.

Nauset Light Beach

One great location is Nauset Light Beach. This sandy beach is broad with cool water and plenty of room to spread out. It is a great place for pictures, too, with one of the best shots including the nearby lighthouse.

Located along the Atlantic Ocean, it is an extremely popular beach. The small parking lot is usually packed by about mid-morning during the summer months. You'll find the beach about a mile to the north of Coast Guard Beach.

Coast Guard Beach

Speaking of, Coast Guard Beach is a great place for swimming, especially during the summer. Named by author Henry David Thoreau, the Great Beach begins in this location, and Nauset Marsh is found right behind the Coast Guard Station.

Keep in mind, though, parking is at a premium here. From about mid-June through Labor Day most visitors will have to park at Little Creek and take a shuttle to the beach. During the rest of the year there is some parking available, but it is hard to come by.

Coast Guard Beach is also noted as playing a significant role in history. The Mayflower first made landfall at what is now referred to as Coast Guard Beach in 1620.

First Encounter Beach

For sweeping views and warm, calm water, head out to First Encounter Beach. With low sand dunes, this saltwater beach includes a boardwalk and restrooms but not many other amenities for visitors to use. However, it is a popular location during the months of July and August.

Located along Cape Cod Bay, this beach is also historically significant. It was the place where the Pilgrims and Native Americans first encountered each other before the Pilgrims went on to settle in Plymouth.

Be sure to bring money for parking. You can also purchase a weekly parking pass, a seasonal sticker or a residential sticker to park near the beach. You'll find it off Samoset Road.

While some of theses beaches may be the most popular, there are other beaches perfect for families like Sunken Meadow with its warm water. In addition, beaches like Cooks Brook allow visitors a more quiet and secluded site.

No matter which location you choose, however, you are sure to have a great time exploring some of Eastham's fantastic beaches.