Popponesset Spit: Beauty Abounds
Posted by Mark Washburn on Monday, February 25, 2019 at 7:00 PM
By Mark Washburn / February 25, 2019
Comment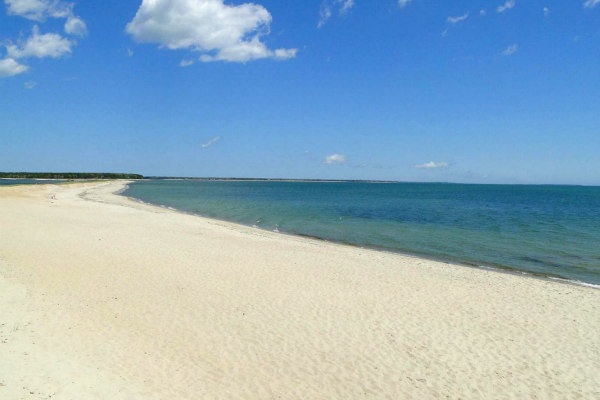 Beauty abounds at Popponesset Spit, in recent years named one of the nation's top restored beaches. Much of that honor is credited to efforts by Save Popponesset Bay and the Massachusetts Audubon Society for helping to restore the threatened barrier beach.

Popponesset Spit is not only a privately owned barrier beach but also a wildlife sanctuary. Owned and protected by non-profits, the spit provides a home for endangered shorebirds, while Popponesset Bay is equally important for the role in plays in sheltering aquatic life.

It's common to spot piping plovers and other birds in the area. At the same time, the barrier beach also helps to protect area property owners in New Seabury, plus it's a popular location for fishermen, boaters and for beachgoers during the busy summer season.

Unfortunately Mother Nature has sometimes dealt a heavy hand to the area. Major storms are blamed for significantly altering the spit's size and shape over the years and decades, leading to some extreme wear and tear. While the spit hasn't changed that much in terms of length since the mid century, it has more drastically changed in terms of height, width and even location. The barrier beach has also been breached a number of times throughout the years.

Repeated dredging has helped, but locals knew it would take much more than that to help the narrow barrier beach survive for future generations. That's where a nearly $1.5 million restoration project came into play. The recent project helped with erosion control and it also helped to re-nourish the spit.

Preservation efforts not only help the spit, but also keep surrounding waterways navigable and safe. A number of homes sit nearby and storm surges do pose a threat. The spit not only helps protect these areas, but also provides a habitat for birdlife and provides a natural attraction for beachgoers in Cape Cod.