Places to Run on Cape Cod
Posted by Mark Washburn on Wednesday, September 30, 2015 at 1:33 PM
By Mark Washburn / September 30, 2015
Comment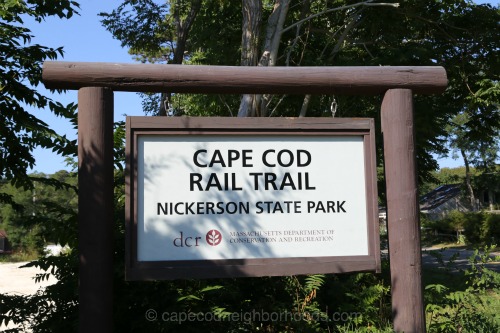 When you think of traveling Cape Cod you may envision it by water or by car, but there's another way to see the sites, and it's possible by simply hitting the open trail. There are plenty of places to run on Cape Cod, but we narrowed down the list to just a select few.

Cape Cod Rail Trail

With nearly 30 miles of incredible terrain to cover, the Cape Cod Rail Trail is a runner's delight. This paved trail goes all the way from Dennis to Wellfleet, with the option of heading into Chatham, too. For a 12-mile, round-trip run, kick off your route in Harwich, just off Route 124 at Headwaters Drive. You'll want to run east, which takes you across a cranberry bog, a number of ponds and to the Nickerson State Park entrance.

Nickerson State Park

Speaking of the park, the location is a fantastic place for outdoor recreation. With an abundance of campsites and kettle ponds, Nickerson State Park's trail partially takes you along the main roads in the park, but also gives you the option of exploring some of the best that the park has to offer. The entire trail is about eight miles long.

Chatham Shore

There's also a great route that takes you along the Chatham Shore. To get there, take advantage of the free parking on Cowyard Lane. You'll head out along Shore Road, which gives you the chance to run by the infamous Chatham Bars Inn. You'll also spot the legendary Chatham Lighthouse along the way, before heading out to Morris Island. This running route is less than seven miles, round-trip.

Bay to Ocean

If you want a great run stretching from Cape Cod Bay all the way to the Atlantic Ocean in nearby Wellfleet, you'll want to park your car at Mayo Beach. This particular route will take you along Long Pond Road, then over Route 6, before heading down to the famed Beachcomber, located on Cahoon Hollow Beach. You'll then head back to where you started. The entire route is about seven miles long, round-trip.

Cape Cod Canal

One more paved trail to try is the Cape Cod Canal. This easy route runs right alongside the Canal, and then takes you under a couple of the bridges. For free parking, try finding a spot at the Railroad Bridge.

Whether you enjoy the scenery of the shore, the parks or enjoy losing yourself in nature, you're sure to have a fantastic time hitting the open trail in Cape Cod.