Pets and the National Seashore
Posted by Mark Washburn on Tuesday, May 2, 2017 at 1:39 PM
By Mark Washburn / May 2, 2017
Comment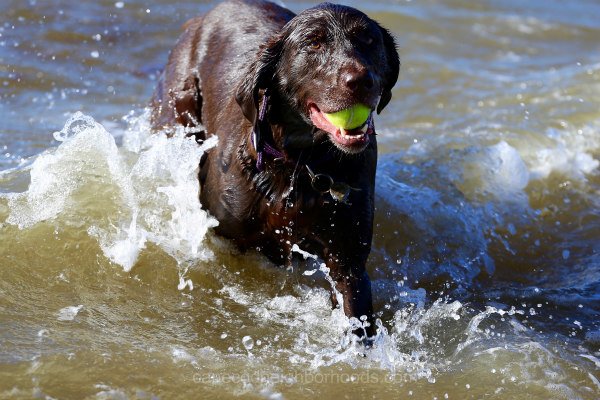 The weather is warming up and the summer season on the Cape is right around the corner. For many of us that means spending some quality family time on the beach or out exploring the natural surroundings. If you consider your four-legged friends part of the family it doesn't necessarily mean you have to leave anyone at home, but you do need to plan ahead to ensure you're following the rules.
Pets are allowed at the Cape Cod National Seashore in certain locations and with a few restrictions in mind. According to published reports, pets are required to be on a six-inch leash at all times. If not, rangers may fine owners. Owners are also responsible for picking up and disposing of pet waste.
Leashed pets are permitted ONLY in these locations:
Fire roads located within the Seashore
If you have questions you can easily reference topographic maps within the park or at area bookstores.
Nauset and Province Lands bike trails from Nov 1-April 30
Year-round at the head of the Meadow Bicycle Trail
Freshwater ponds located within the Seashore from October 16-May 14
National Seashore ocean beaches with restrictions
Pets are not allowed on lifeguard-protected beaches during the summer season, however passing through a lifeguard-protected area on the beach IS allowed.
During the time of shorebird nesting, migrating or staging, even leashed pets are not permitted in the posted areas. Passing through is also not allowed.
Pets NOT permitted:
Designated nature trails any time of the year
Freshwater ponds within the Seashore from May 15-October 15
Areas of seasonal shorebird nesting.
Posted signs will identify this to pet owners.
Lifeguard-protected beaches during the summer season.
Owners may, however, walk a leashed pet through this area.
Seashore trams (except for working service animals)
Sunset and West horse trails located in the Province Lands
There are several pet-friendly beaches located throughout the Cape too, so be sure and check before you head out this summer season.