Pamet Harbor: A Truro Landmark
Posted by Mark Washburn on Friday, December 8, 2017 at 3:27 PM
By Mark Washburn / December 8, 2017
Comment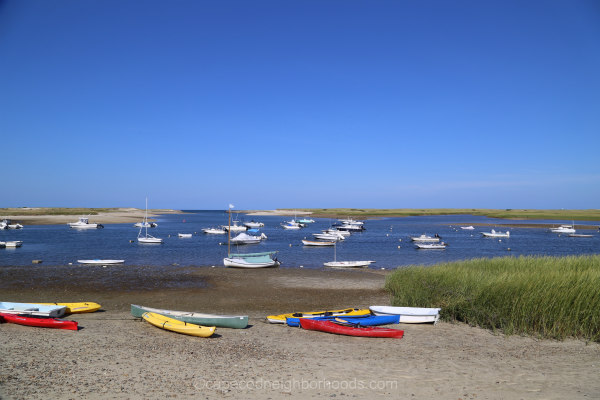 A landmark of Truro, tiny Pamet Harbor has long served boaters in the Cape Cod area. The harbor makes it simple to easily reach other spots such as Wellfleet and Provincetown, as well.

Found at the Pamet River for which it gains its name, you will find plentiful parking and a great launch ramp that easily helps boaters access Cape Cod Bay. While popular these days, the harbor itself actually dates back centuries.

Around the late 1700s, Pamet Harbor was commonly the site of fishing and shipbuilding. Following the Civil War and the decline of shipbuilding in the area, though, the site sat mostly deserted.

Over the years, crews focused on dredging the harbor, with the last major dredging project about a decade ago. These days, the harbor is commonly used for boats of up to 26 feet.

A recently reconstructed ramp makes it a poplar choice for trailerboat fishermen. It's also common to see kayakers venture out on the Pamet River. In addition, the location is popular with anglers too, especially for striped bass and it offers a location for one of the state's largest nesting colonies of least terns.

The popular Pamet Harbor Club additionally offers membership to those seeking out use of its dock, clubhouse and other outdoor recreation at Pamet Harbor. The club includes a trio of tennis courts. As well, it also offers mooring for boats of up to 14-feet on its floating docks.

The location of Pamet Harbor Yacht and Tennis Club additionally provides a spot for some of the Cape's best kayaking in its protecting waters. Not only is the harbor a great starting off point for a trip on the Pamet River, but also on to Fisher and Corn Hill beaches. The club additionally maintains an array of social activities for members, including picnics, parties and even kayak trips.