Paine's Creek Beach: Family Fun in Brewster
Posted by Mark Washburn on Wednesday, May 12, 2021 at 5:02 PM
By Mark Washburn / May 12, 2021
Comment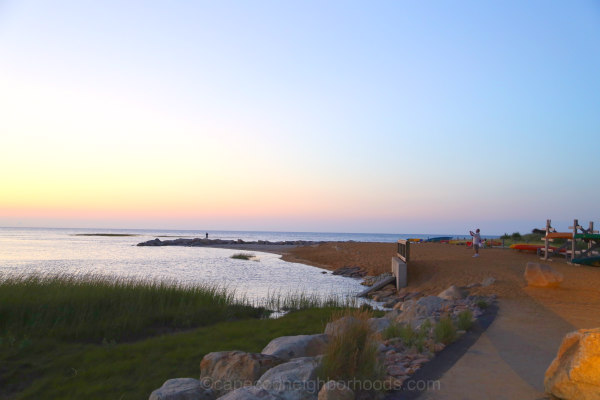 There's plenty to do, see and explore on Cape Cod, whether you stay on solid ground or venture out on the water. Some of the Cape's best beaches allow you to experience a little of both worlds.
If you're looking for some family-friendly fun in Brewster, you'll want to make plans to pay a visit to Paine's Creek Beach. Considered by some to be a natural playground, this is a great place for those of all ages to explore, especially during low tide.
Families are often seen out on the tidal pools, walking around and trying to catch fiddlers and horseshoe crabs. In fact, you'll probably see quite a few families out there with pails and shovels in hand.
Keep in mind, though, during low tide you may be in for a bit of a walk to get to the water's edge. The fun doesn't end during high tide, either.
This is perhaps the best time of all to do some swimming, splashing in the water or even just floating on a raft. Along with cooling off and exploring the tidal pools, some come to Paine's Creek Beach for skimboarding and fishing.
Families don't have to worry much about fighting the crowds, though. While it's a great family tidal beach, it's rarely that crowded.
Another plus of Paine's Creek Beach is that the water there is a bit calmer and warmer than the ocean side. That makes it a real family favorite, especially with younger guests.
When you're finished lounging in the sun or playing in the water, you can always stick around the beach to catch a beautiful sunset at the end of the day. When you do go, keep in mind the parking lot isn't very large so you may want to plan out your visit in advance.